Home Runs Power Huskers Past Aggies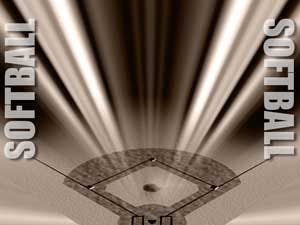 On the strength of a seven-run third inning, the 22nd-ranked Nebraska softball team powered past New Mexico State 10-2 in five innings on Sunday morning to win the Troy Cox Classic.
The Huskers finished 5-0 at the tournament, while improving to 8-3 on the season. A pair of three-run homers fueled Nebraska's fourth run-rule victory of the tournament. Junior Brooke Thomason's three-run blast gave Nebraska a 6-2 lead in the third inning, before freshman Mattie Fowler's first career home wrapped up the run-rule victory with one out in the bottom of the fifth.
Fowlers finished 3-for-3 with two doubles, the home run and three RBIs. Senior Madison Drake also recorded a multi-hit game with a 2-for-3 performance. Classmate Ashley Guile finished 1-for-3 with a pair of RBIs, as her third-inning single gave the Huskers a 3-2 lead, after they trailed early. Guile's performance extended her hitting streak to nine-game and the Olathe, Kan., native has now driven in a run in 10 straight games.
The offense made a winner out of senior right-hander Ashley Hagemann, who relieved sophomore starter Tatum Edwards. Hagemann (4-2) tossed 3.0 scoreless innings, working around four hits and one walk, while striking out four. Edwards pitched the first 2.0 innings, allowing two runs on three hits.
Karysta Donisthorpe (0-1) took the loss for New Mexico State, which fell to 8-2 on the season. Donisthorpe allowed 10 runs (six earned) on nine hits in a complete-game effort.
In five games at the tournament, Nebraska outscored its opponents 56-10, winning by at least eight runs every game. But on Sunday, New Mexico State struck first, scoring twice in the top of the first. A one-out, bloop single was followed by a towering, two-run home run off the bat of Tiare Jennings.
The Aggies nearly added to their lead in the second. With a runner on second and one out, Malena Padilla grounded a single to right field. Pinch runner Chelsea Dohrwardt tried to score from second on the play, but a perfect throw from Thomason nailed Dohrwardt at the plate. Sophomore catcher Taylor Edwards then threw to second to get Padilla trying to advance for an inning-ending double play.
Nebraska answered in the bottom of the third. Fowler began the frame with a leadoff double, before an error on a sacrifice bunt from classmate Jordan Bettiol put runners at first and second. An infield single from senior Nikki Haget loaded the bases with none out, before junior Gabby Banda ripped an RBI single through the left side.
Trailing 2-1, New Mexico State recorded an out before Guile ripped a bases-loaded, two-run double off the wall in right to put the Huskers on top 3-2. Then with two on and two out, Thomason went the other way for a three-run homer to make it 6-2. Senior Madison Drake and Fowler then recorded back-to-back doubles, with Drake's run stretching the lead to 7-2.
Nebraska returns to action next weekend, playing five game in three days at the Cathedral City Classic.