Homeless Fighting Against Bugs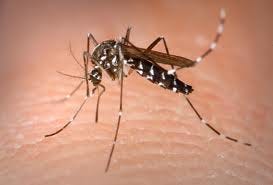 By: Sabrina Ahmed
SAhmed@klkntv.com
The heat is becoming less of a worry now for Lincoln residents who spend every day and night on our streets.
In fact, some of the local homeless say they're being bugged to bad health.
Matt Talbot kitchen and outreach says this is one of the worst years they've seen for mosquitos and what they really need is bug spray.
It makes it hard to sleep. They do everything they can to steer clear. But sometimes it just isn't good enough.
Jeffrey Jarvis is homeless, he says, "you don't feel it at the time. It's later in the afternoon or even the evening you know sudden it's all these little bites."
For people like him, bug bites are taking the hard summer and making it almost unbearable.
Lincoln's homeless who come to matt Talbot for a good meal and some essentials are covered in bites from head to toe…"for some reason this year, it's a lot worse, Jarvis."
Vicky Drozd says the only solution is bug spray and for those who have already been bit and are itching like crazy…cortisone. "As much as can come in. More is better because it's flying off the shelves—as soon as we get a few cans donated, it's gone," Drozd says.
She says they will take what they can get. Summer has barely begun and the need's already more than it has been in the past.
These people try to get away from the heat and sit under trees or under bridges but that's where mosquitos live. The CDC says weeds, tall grass and standing water are their habitats. "There's really nowhere they can go now—they're just trying to stay cool," Drozd says.
The shelter says they also need men's socks to keep their feet dry, but again, they say they'll take whatever they can get.
For information on how to donate bug spray and other items, visit mtkserves.org