Homes evacuated in Lincoln due to gas leak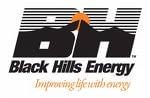 By: KLKN Newsroom
8@klkntv.com
Multiple homes in a Lincoln neighborhood were evacuated due to a gas leak. It happened around 1:30 Saturday afternoon. Carlyn Ducey says she was outside gardening when she noticed a strong smell of gas coming from her neighbor's house. She says she called Black Hills Energy to report the smell.
"The Black Hills Energy guy came and did some measurements…said 'you know we've got some explosive gas levels so I think we need to get you out of your house.' So they evacuated three or four hours in the neighborhood," Ducey said.
Lincoln Fire and Rescue says a gas pipe connected to the house cracked. Black Hills Energy was able to shut off the gas and repair the pipe.