Hooper Named Senior CLASS All-American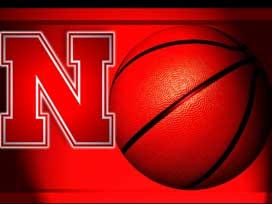 Posted By: Sports
Nebraska senior Jordan Hooper earned first-team women's basketball All-America honors from the Senior CLASS Award on Friday for her achievements in competition, the classroom, the community and for her overall character.
The award was announced by the Senior CLASS Award in advance of the NCAA Women's Final Four in Nashville, Tenn. Hooper was one of five seniors named to the first team, joining Stanford's Chiney Ogwumike, Iowa State's Hallie Christofferson, Tennessee-Martin's Heather Butler and UConn's Stefanie Dolson, who claimed the Senior CLASS Award.
Dolson got the nod from national media members and coaches, despite Hooper dominating the fan vote over the past three months. Hooper finished with nearly 35 percent of the vote, nearly matching the combined totals of Dolson, Christofferson, Ogwumike and Butler.
Hooper's inclusion on the Senior CLASS Award All-America team is the latest honor in a senior season filled with highlights. The 6-2 forward from Alliance, Neb., claimed second-team All-America honors from the Associated Press earlier this week. She was a semifinalist in the Buick Women's 3-Point Championship on Thursday night at the NCAA Men's Final Four festivities in Dallas, before traveling to Nashville for the announcement of the WBCA All-America team on Saturday.
"It's a great honor to be named to the Senior CLASS Award All-America team," Hooper said Friday from Atlanta. "It has been a lot of fun to be involved with the entire voting process. I want to say thanks to all the fans who voted for me over the past couple months. It was truly humbling to have so many people support me. Nebraska fans are the best in the nation, and they showed that again with this whole process. It is truly an honor to be included with this great group of All-Americans, both on and off the court."
Hooper finished her Husker career as the school record holder with 295 three-pointers which tied for third in Big Ten history. She also tied the NU record with 40 career double-doubles while ranking second in school history in both points (2,357) and rebounds (1,110). Hooper is the only Husker and one of only two Big Ten players in history to achieve those combined career milestones.
Hooper is also a standout in the classroom, posting nearly a 3.5 GPA as a psychology major on track to graduate from Nebraska in May. She has been a leader for the Huskers in the community throughout her four-year career, while also serving as a team captain on three of the best teams in school history the past three years.
The award, chosen by a nationwide vote of Division I women's basketball coaches, national basketball media and fans, is given annually to the most outstanding senior student-athlete in Division I women's basketball. To be eligible for the award, a student-athlete must be classified as an NCAA Division I senior and have notable achievements in four areas of excellence – classroom, community, character and competition.
An acronym for Celebrating Loyalty and Achievement for Staying in School®, the Senior CLASS Award focuses on the total student-athlete and encourages students to use their platform in athletics to make a positive impact as leaders in their communities.
For more information on all the finalists, visit seniorCLASSaward.com.
Senior CLASS Award First-Team All-Americans
Heather Butler, Tennessee-Martin
Hallie Christofferson, Iowa State
Stefanie Dolson, Connecticut (award winner)
Jordan Hooper, Nebraska
Chiney Ogwumike, Stanford
Senior CLASS Award Second-Team All-Americans
Jerica Coley, Florida International
Natasha Howard, Florida State
Maggie Lucas, Penn State
Haley Peters, Duke
Odyssey Sims, Baylor