Hooper Plays Huge in Win Over Gorillas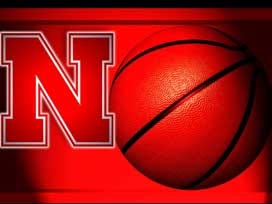 Jordan Hooper opened her sophomore season with 24 points and 17 rebounds to lead the Nebraska women's basketball team to an 86-55 exhibition victory over Pittsburg State at the Devaney Center Sunday afternoon.
Hooper, a 6-2 forward from Alliance, Neb., produced game highs in both points and rebounds, including a double-double with 13 points and 10 rebounds in the first half alone. Hooper's 24 points came on just 15 field-goal attempts, including 2-of-3 three-pointers, while she also connected on 8-of-11 free throws. Hooper ripped down seven offensive boards to go along with 10 defensive rebounds.
In addition to Hooper's huge effort inside, true freshman Emily Cady pitched in 14 points and three rebounds. The 6-2 forward from Seward, Neb., hit 5-of-8 shots from the field, including a three-pointer, while adding an assist.
Redshirt freshman Rebecca Woodberry contributed double figures of her own with 10 points, including eight in the first half to help the Huskers jump to an 11-1 lead to open the game.
Sophomore center Adrianna Maurer gave the Huskers four players in double figures with 11 points, including nine in the second half.
Junior point guard Lindsey Moore contributed seven points, six rebounds, five assists and a steal in just 19 minutes, after missing much of the first half with foul trouble. Senior guard Kaitlyn Burke also played a solid all-around game for the Huskers with four points, four rebounds, three assists and two steals.
For the game, Nebraska hit 30-of-71 shots from the field, including 8-of-23 three-pointers. The Huskers were also 18-of-25 from the free throw line. NU dominated the glass, out rebounding the Gorillas, 57-38. Nebraska forced 23 PSU turnovers, while committing just 18 of its own.
Nebraska built a 34-25 halftime lead thanks to an 11-1 spurt to open the game and an 8-0 surge to end the half. In between, Moore picked up two fouls and played just six first-half minutes.
With Moore on the floor more in the second half, Nebraska's transition game started firing on all cylinders.
Nebraska built the lead to 43-29 on Cady's three-point play off an assist from Moore just 2:41 into the second half.
After Pittsburg State freshman Lizzy Jeronimus scored, the Huskers then erupted on a 10-0 run over the next 3:30, capped by Cady's three-pointer with 13:33 left to take a commanding 53-31 led.
Following a three-pointer by Alexa Bordewick, the Huskers responded with another 10-0 run to push the lead to 63-34 on freshman Hailie Sample's layup with 10:42 left.
Sample, a 6-1 forward from Flower Mound, Texas, started alongside Cady and finished with three points, four rebounds, two assists and a steal.
True freshman Tear'a Laudermill, who broke her nose in a scrimmage on Friday afternoon, added six points off the bench for the Huskers. She also contributed a game-high three steals.
Jeronimus led the Gorillas with 11 points and three steals, while Morgan Westhoff pitched in nine points off the bench. PSU's top returning scorer, Drew Roberts, was held to just four points.
Nebraska limited Pittsburg State to just 20-of-65 shooting from the floor, including 5-of-22 from three-point range. PSU connected on just 10-of-19 free throws.
The Huskers, who were the first Big Ten Conference team to open exhibition action, will play their final exhibition tune up next Sunday against Nebraska-Kearney. Tip-off at the Devaney Center is set for 2:05 p.m.