Hooper to Compete in 3-Point Contest in Dallas Thursday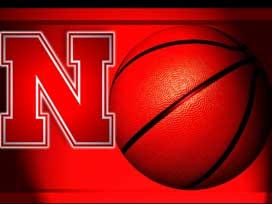 Posted By: Sports
Hooper Headed to Compete in 3-Point Contest at Men's Final Four
Dunk, 3-Point Contests to Air Thursday on ESPN at 8 p.m.
Lincoln – Nebraska's Jordan Hooper will compete in the State Farm College Slam Dunk & 3-Point Championships on Thursday, April 3 in Dallas as part of the buildup to the NCAA Final Four in North Texas.
Hooper will participate in the Buick Women's 3-Point Championship at Moody Coliseum on the campus of SMU on Thursday. The 26th annual event will air live on ESPN at 8 p.m. (CT).
The 6-2 senior forward from Alliance, Neb., finished her career tied for sixth among active NCAA Division I players with 295 three-pointers made, which also tied for fourth all-time among Big Ten Conference women's basketball players. She also holds the Nebraska school record in that category.
A finalist for the Wade Trophy and the Wooden Award, Hooper was the 2014 Big Ten Player of the Year. She finished her Husker career as the only player in Nebraska history with more than 2,300 points and 1,100 rebounds and one of only two Big Ten players in history to achieve those combined milestones. She also tied the Nebraska career record with 40 double-doubles, set by 2010 first-team WBCA All-American and Senior CLASS Award winner Kelsey Griffin.
A limited number of tickets for the State Farm College Slam Dunk & 3-Point Championships are available by calling Ticketmaster at (800) 745-3000. Reserved seats are available for $29 and general admission tickets are $15. For more information, please visit www.collegeslam/tickets.
For more information, please visit www.collegeslam.com, like us on Facebook at www.facebook.com/collegeslam and follow us on Twitter (@CollegeSlam).
After competing in Dallas on Thursday night, Hooper is expected to fly to Nashville on Friday to attend the NCAA Women's Final Four festivities. As one of 12 finalists for the Wade Trophy, Hooper will be on hand for the announcement of the WBCA All-America Team. The winner of the Senior CLASS Award also will be announced the weekend of the NCAA Women's Final Four in Nashville. Hooper was one of 10 finalists and the overwhelming choice of fans around the nation to win the award, earning nearly 35 percent of the popular vote. The fan vote represented one-third of the vote, joining votes of national media members and college coaches.