Horse owners should watch for signs of deadly virus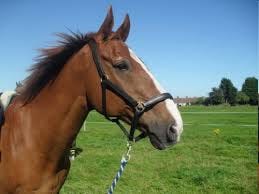 By: Channel 8 Newsroom
8@klkntv.com
NORTH PLATTE, Neb. (AP) _ Nebraska horse owners are being encouraged to watch for signs of a deadly virus because a Kansas horse that had the equine herpes virus participated in a barrel racing event in Lincoln last month.
The state Agriculture Department says no cases of the disease have been found in Nebraska, but horse owners should take precautions.
The virus is easily spread by airborne transmission, horse-to-horse contact and contact with nasal secretions on equipment, tack, feed and other surfaces.
The Kansas horse and a horse from Wisconsin that tested positive for the disease after the event were both euthanized.