Hot-Shooting Huskers Sink Northwestern, 69-59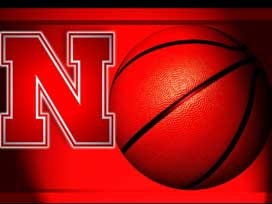 Posted By: Sports
Sports@klkntv.com
Courtesy: NU Media Relations
Evanston, Ill. – Hannah Whitish and Taylor Kissinger each buried four three-pointers to shoot Nebraska to its sixth consecutive women's basketball road victory with a 69-59 win over Northwestern at Evanston Township High School on Sunday afternoon.
Whitish led the Huskers with a game-high 16 points including 4-of-5 three-pointers, while adding seven assists, as Nebraska improved to 2-1 in the Big Ten and 11-5 overall. Northwestern slipped to 1-3 in the conference and 8-10 on the season.
Kissinger, a freshman guard from Minden, Neb., added 14 points on 4-of-10 three-point shooting off the bench. Kissinger added three rebounds and two assists of her own, as four Huskers finished in double figures.
Sophomore Nicea Eliely pitched in 10 points, three rebounds, three assists, two steals and a block in a strong all-around game, while junior forward Maddie Simon contributed 10 points, three rebounds, three assists and a steal of her own.
Simon scored five straight points to cap a 10-0 Nebraska run in the first 2:17 of the fourth quarter, as the Huskers turned a 53-49 lead at the end of three quarters into a game-high 14-point lead. It completed a 14-0 run overall after Nebraska and Northwestern were tied at 49 in the final minute of the third period. The Wildcats got no closer than eight points the rest of the way.
Center Kate Cain managed eight points, five rebounds and a game-high five blocks to take over sole possession of the Nebraska freshman blocked shot record with 59 through 16 games.
Nebraska's starting five of Cain, Simon, Whitish, Eliely and Jasmine Cincore combined to hit 20-of-33 shots (.606) including 5-of-9 threes (.556). That focus helped the Huskers hit a season-high 54.9 percent (28-51) from the field, including 10-of-21 three-pointers (.476). Nebraska was outrebounded 33-30, but outscored Northwestern 7-6 in second-chance points. The Huskers lost the turnover battle 17-12.
Jordan Hamilton and Lindsey Pulliam led Northwestern with 15 points apiece, while Pallas Kunaiyi-Akpanah added 11 points, 16 rebounds, three blocks and five steals.
Nebraska led 21-13 at the end of the first quarter and pushed the lead to 10 for the first time at 25-15 after four straight points from Eliely with 7:53 left in the half. But Cain was whistled for her second foul with 7:02 left, and Northwestern quickly the margin back to six points before Kissinger hit her third three-pointer of the half.
With 3:40 left in the half, Whitish knocked down her third three of the half to push Nebraska's lead back to 33-23. But Northwestern finished out the half by by hitting 6-of-9 free throws to trim the Husker margin to 38-32 at the break.
The Huskers led by just six despite hit 15-of-30 field goals (.500) including 7-of-13 threes (.538), while going 1-for-1 at the free throw line. The Huskers won the first half turnover battle 6-5, but Northwestern dominated the glass, 21-15, including 10 offensive rebounds. However, the Huskers survived the Cats' work on the glass by allowing the offensive boards to result in just four first-half points.
Nebraska held Northwestern to just 32.3 percent (10-31) shooting, including just 2-of-9 threes, but the Wildcats hit 10-of-15 free throws. Kunaiyi-Akpanah led the Wildcats with nine points, 10 rebounds and three blocks in the first half.
Northwestern gained momentum in the third quarter taking its first lead of the game off a Pulliam three-point play to make it 39-38 with 8:39 left in the quarter. The Wildcats maintained a 45-44 lead after a pair of Abi Scheid free throws with 5:41 left in the quarter before a three-pointer by Kissinger put Nebraska back in front with 5:15 left. Cain gave Nebraska 51-49 lead with 34 seconds left in the quarter, before Kissinger's runner at the buzzer sent Nebraska to the fourth quarter with a 53-49 lead.
Nebraska continues its three-game Big Ten road swing by returning to Illinois on Wednesday to face the Fighting Illini. Tip-off between the Huskers and Illinois at the State Farm Center in Champaign is set for 7 p.m.