Hot temps lead to water main breaks across Lincoln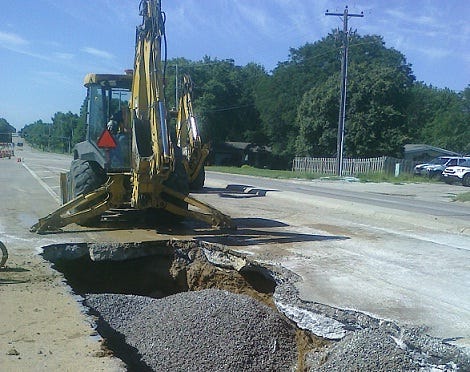 By: Ian Hest
ihest@klkntv.com
For the fourth day in a row, we've been in a heat advisory. Combine that with unusually dry weather. And you've got a lot of water main breaks going on. This water main break near 14th and Hartley is just one of more than a dozen around Lincoln. Lincoln Water Systems says they usually deal with about 1 break every 3 days…but because of the extremely hot and dry weather we've seen since the start of summer, they've been out fixing 15 breaks in the past 10 days.
"You're going to see most of those north of "O" street and probably a fair number of them east of 27th street. So kind of in that northeast part of town," Steve Owen with Lincoln Water Systems said.
Owen says that's an older part of town, which tends to have weaker pipes. Here's what happens. The soil get's so dry and hard, that it basically saws right thru the pipe. Breaks are unpredictable and can really happen in any neighborhood.
"We were just outside last night playing with the kids and just noticed that there was water up and down the street," Lincoln resident Jon Arroyo said.
So far in July, we've seen average temperatures 8 degrees higher than normal. And the lack of rain, just a fourth of what we should have so far this summer, makes the problem even worse. Lincoln Water Systems says it's just the nature of the beast with extreme weather, and they're doing everything they can to remedy any problem that arises.
"We take water service pretty serious and when we hear a report of a water main break, we get on it fairly quickly and again our goal is to try to get water folks back in service within 2 to 4 hours. Doesn't always work but that's our goal," Owen said.
We asked Steve Owen if he'd rather see cooler temperatures or more rain. He said definitely the rain. It would lower water usage and soften up the ground.