Houchin's 19 points not enough to get by Morningside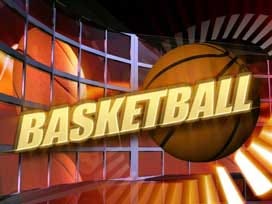 Posted by: Sports
Concordia (5-12, 2-9) could not make a valuable run in an 86-64 loss to Morningside (10-11, 5-6 GPAC) Saturday at Walz Arena. Senior Brent Houchin tied a career high with 19 points, which he first set on Jan. 1, 2011 against Friends (Kan.).
"We knew we had mismatches inside and I was able to get the ball in the right spots," Houchin said.
Despite Houchin's play, Concordia failed to find any magic on the offensive side of the ball. The Bulldogs shot 41 percent for the game, and 3 of 15 from beyond the arc. Sophomore Joey Werning provided nine points, five rebounds, and two steals off the bench for the Bulldogs.
Morningside scored 52 points and shot a scorching 53 percent in the second half, helping them run away with a win. The Mustangs finished 48 percent from the field and 7 of 24 from beyond the arc.
Concordia senior Porter Birthell also finished in double figures scoring 11 points, but the team's turnover to assist ratio was an uncharacteristic 14 to 13. Freshmen Robby Thomas and Max Wegener provided some valuable minutes for the team. Wegener chipped in six points on 2 of 4 shooting, while Thomas failed to score.
"They've been put into some pretty tough situations," Houchin said. "I'm proud that they've been able to step in and mature and we're going to need them the rest of the season."
Concordia trailed 34-22 at halftime, but Morningside scampered away in the second half. Morningside went on a 24-10 run and gave them a 25 point lead of 72-47 with less than six minutes to play. Tanner Miller led the Mustangs with 17 points, while O'Neill finished with 15.
Concordia's biggest stretch was 17-14 to end the game with Wegener and Werning combining for 13 of the team's 42 second half points.
The Bulldogs have now lost 11 in a row after starting the season 5-1. Houchin said the current stretch is unpleasant, and the team needs to find a spark to climb out of the hole.
"This is a pretty sick feeling and we have to find a way to put in two good halves," Houchin said. "We have to keep believing and can't lose faith. We have three road games in a row coming up and I know we can win those games."
Concordia's next matchup is Wednesday against Midland University (11-8, 6-5 GPAC) in Fremont, Neb. Tipoff is scheduled for 8 p.m.