House fire causes family to evacuate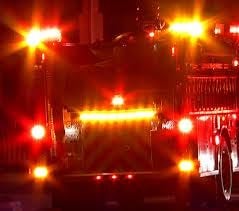 Fire crews were busy tonight at a house fire.
It happened just north of 44th and Calvert, a little after 7 p.m.
The fire started in a wall, officials say it caused moderate damage.
The family of four was able to get out safely.
They won't be able to stay there tonight.
Battalion Chief Rick Schneider said, "Found a fire up in the wall space, extended up in the attic. They were able to try and use an extinguisher, called 911, first in crews were able to extinguish the fire rather quickly."
The cause of the fire was an attic fan that malfunctioned.
There was about $30,000 in damage.
The Red Cross is putting up the family for the night.