How to keep kids from turning to life of crime?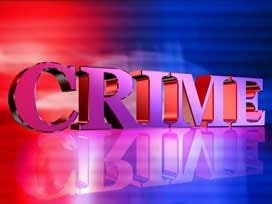 By: Ashley Harding
aharding@klkntv.com
How do you help prevent kids from turning to crime? Police say we need to do a better job of reaching out to them when they're young. They really want our elected officials to hear this message. A new report released by a group called Fight Crime: Invest In Kids, shows these programs can cut back on crime. Not only that, they can save taxpayer dollars down the line.
Here at Cedars Northbridge Early Childhood Center. The little ones get a lesson in being good from the good guys. It's all part of a push to keep kids from turning to crime.. The experts say that all begins here, at preschool.
"It makes me good. My mom likes when I come back home then I come back to school," Preschooler Parker Schmidt said.
Studies show kids who don't take part in early childhood programs, like Pre-k and Headstart, are much more likely to become violent offenders. On top of that, officials estimate that here in Nebraska, taxpayers shell out more than $220 million dollars a year on corrections alone. Even more shocking, they say the state spent just a quarter of that, $55 million dollars, on early childhood education in 2010.
"Many of us in law enforcement believe it is much easier to teach a child than turn around a broken adult," Assistant Chief Brian Jackson said.
But unfortunately, these programs cost money. That leaves some kids out. For now, officials are hoping lawmakers will listen to the numbers and take action so no child is left behind. After all the littlest voices are the ones that really count.
"We absolutely owe it to our kids and any kid that we come in contact with. And I think it's important to build our future generations," Preschool teacher Heidi Francisco said.
Of course, these aren't the only benefits to early childhood education programs. It's a good chance for them to learn cognitive thinking and for others, it's an opportunity to interact with other kids.