Huckabee To Hold Rally In Omaha Sunday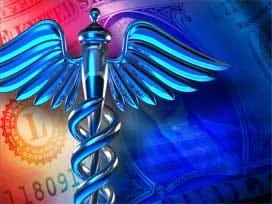 Former Republican presidential candidate Mike Huckabee is headed to Nebraska.
Huckabee, the former Arkansas governor, will headline an Omaha rally Sunday afternoon to try to persuade U.S. Sen. Ben Nelson to change his mind on health care reform.
The rally will be at 3 p.m. at the Civic Auditorium Music Hall, 17th Street and Capitol Avenue. Doors will open at 2 p.m.
The rally was put together quickly Saturday after Nelson, a Nebraska Democrat, said he would support a health-care reform bill in the Senate.
Republican U.S. Rep. Lee Terry of Omaha is expected to attend, as well as state lawmakers and other elected officials.
The rally is being sponsored by Americans for Prosperity of Nebraska, a group opposed to President Barack Obama's health-care reform efforts.
People wishing to attend can RSVP at 402-219-3485 or email kurt.hammond@asphq.org.