Hudl hopes to have over 900 employees within the company by 2018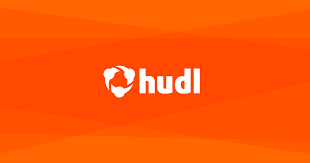 Posted by: Fahima Paghmani
fpaghmani@klkntv.com
It's a company that keeps on growing; currently Hudl has more than 700 employees world wide. Almost 300 employees call Lincoln home.
They have a wide range of job openings; all you have to do is fill out an application.
Derek Hernandez, Editorial Lead at Hudl says, "You need to bring your A game, but we will work with you."
The technology company started eleven years ago back in 2006. It's known as the fastest growing private company in our state.
Derek says; "To see a company that has it's roots in Nebraska have such an impact globally.. I have a sense of pride in it."
The company provides film of sporting events to teams and coaches around the world.
Hudl recently raised more than 30 million dollars from investors to expand and improve. With their brand new building in the Haymarket; the company is ready for brand new employees. Open positions include; analysis, sales, and marketing.

I'm told Hudl hopes to employ more than 900 people worldwide by the end of this year.
If you want to apply for any of it's 65 open positions you can do so at: www.hudl.com/jobs.