Humane Society urges pet owners to bring animals inside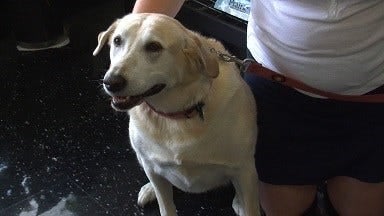 Posted By: KLKN Newsroom
The Nebraska Humane Society is urging pet owners to bring their animals inside during the current bitter cold weather.
With single-digit temperatures and wind chills below zero expected over the next several days in eastern Nebraska, the Humane Society says the best option will likely be bringing pets inside.
If pets must be outside, they should have a warm, insulated kennel with bedding (such as straw) that won't stay wet.
An Omaha woman was ticketed for animal cruelty on Tuesday after leaving two Chihuahuas outside on tethers in the backyard. One of the dogs died from hypothermia.