Hundreds arrested in Dakota Access Pipeline Protest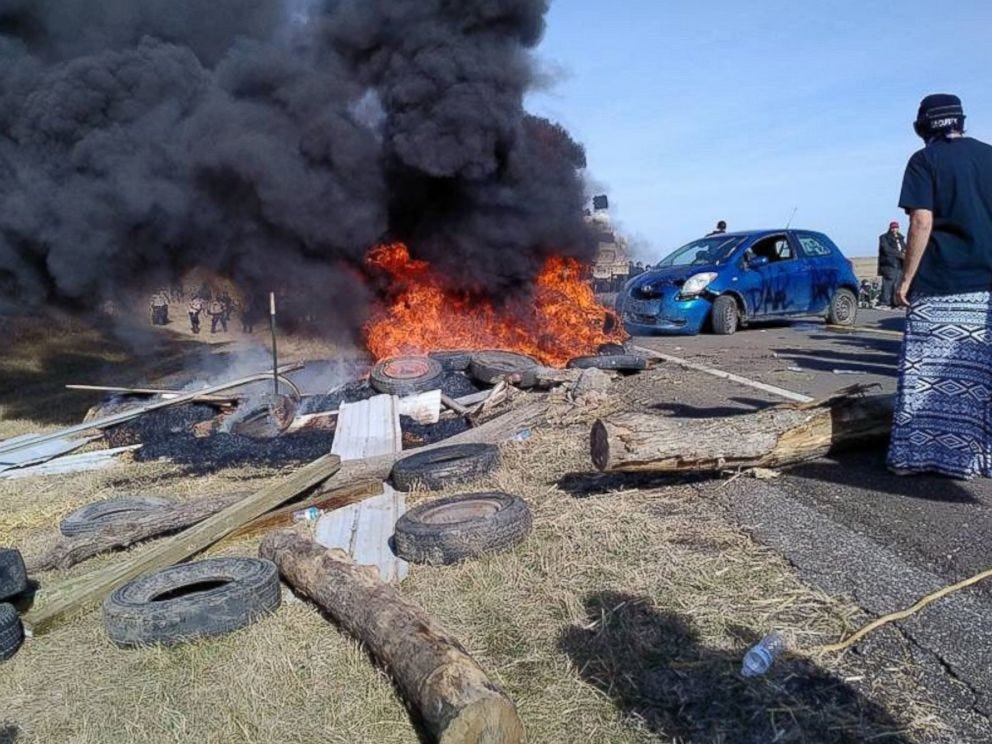 Posted By: Nicole Cousins
ncousins@klkntv.com
For weeks, hundreds, including Hollywood celebrities, have stood in protest against the Dakota Access Pipeline.
Tensions Thursday hit a new high as authorities and protesters – both numbering in the hundreds — clashed at the front lines.
Law enforcement moved in on protesters continuing to stand their ground, and things turned violent.
"I couldn't believe it i just couldn't believe this is actually happening," Lincoln native Yvette Olivetti, who recently visited the Standing Rock Sioux Native American Reservation, said. "I couldn't get over the force, I still cant get over the force."
Officials arrested 141 people Thursday after they refused to back off private property or clear a blocked county highway.
Among those taken into custody, Olivetti's uncle, Phil Little Thunder.
"When I looked at those pictures last night I cried," she said. "My son cried, because we just there."
Morton County, North Dakota's Sheriff Department says protesters actions have escalated from peaceful to violent, but Olivetti says it's hard for her to believe that's the truth when her relatives have preached a peaceful protest.
"There's so much prayer stuff going on around there," she said. "It's literally very peaceful and very prayer oriented."
Their prayers are to spare drinking water from being contaminated.
if crude oil spills into the Missouri River, it could go directly to the water treatment plants cities rely on for water.
The pipeline's path also steamrolls right through the Standing Rock Sioux's sacred burial grounds.
"It's devastating, and its devastating to know that you really don't know who's telling the truth," Olivetti said.
Olivetti hasn't been able to speak with her family since yesterday's arrests.
She says she's called the local sheriff's office trying to find out whether they've been booked, but they haven't been able to give her any information.
So far, nearly 400 people have been arrested throughout this protest.
before yesterday, Morton County Sheriff's Department said more than 200 of those were from out of state.