Hundreds of Kids Compete in Pinewood Derby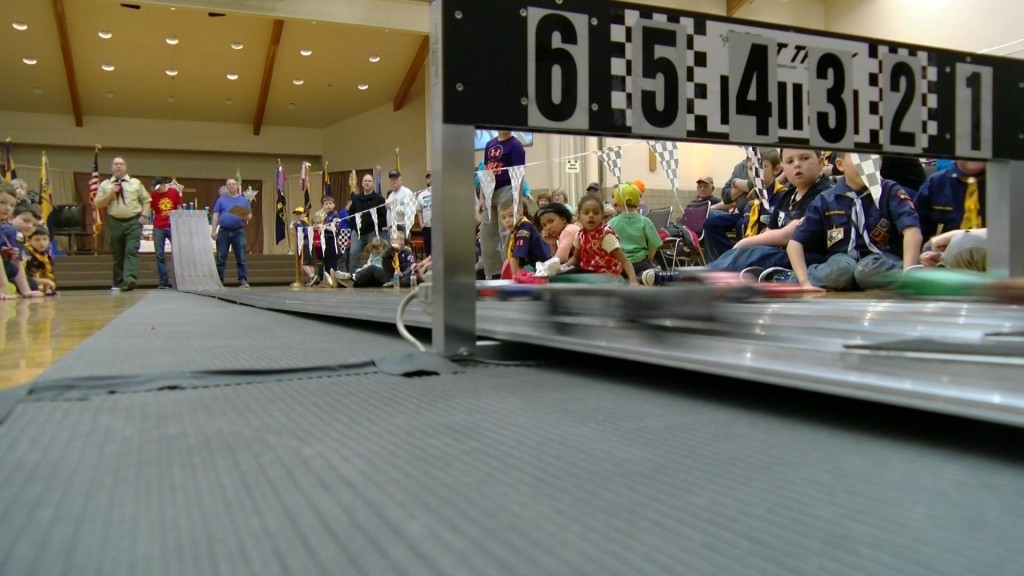 Posted by: Abigail Wood
awood@klkntv.com
Eight-year-old Tyler Long has been working on his race car for weeks, and he finally got to put it to the test in the Cub Scouts Pinewood Derby on Saturday.
"It has red all over it and white stripes and grey polish…and it has the wheel on it, that's why it goes fast," Long said.
This is his second year participating in the Lincoln event. He worked on the car with his father, who helped him with some of the details.
"I mostly did it," Long explained. "He only polished the nail and he helped me with the paint."
One of the main reasons for the derby is to encourage parental involvement. 10-year-old Phillip Rushman says he worked on his car with his mom and dad.
"You spend time with family and make it with others," Rushman said.
The derby is now in its 11th year. About 350 cars entered, racing heat by heat to be the champs of southeast Nebraska. Tyler Long's car didn't top the charts, but it did well in his heat and had a few first-place finishes.