Hundreds of students participate in NASP state tournament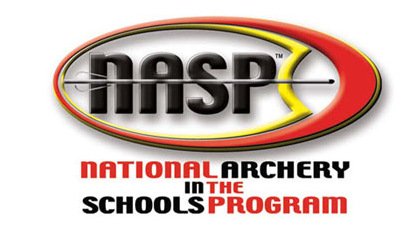 By: Channel 8 Newsroom
8@klkntv.com
Student-archers throughout the state participated in the National Archery in the Schools Program state tournament Saturday at the Lancaster Event Center.
"There's a lot of great people, great atmosphere!"
"Always enjoyed it, this is a whole new level for me!"
More than 600 elementary, middle and high school students competed in the event.
Jeff Rawlinson of the Nebraska Game and Parks Commission said the tournament is the culmination of a two–week archery class students can take as part of physical education.
"Archery has become that equalizer if you will," Rawlinson said. "Doesn't matter if you're boys, girls. They'll all compete together in the same program. It's just a great program and something they can do forever."
Rawlinson said they've been doing this since 2004, and each year the number of students competing has gone up. He said movies like The Hunger Games have definitely added to the interest.
In addition, Rawlinson said the talent of the shooters has also been increasing.
"It's incredible how well they can shoot," Rawlinson said.
The schools vied for first, second or third place in each of their divisions, and could earn archery equipment for their program. In the individual competition, students scoring the most points received college scholarships.
But most participants said it wasn't about the competition at all.
"If you win, lose, doesn't matter."
"Just about having fun, doing your best."
Here is a complete list of winners:
Top Score – All Divisions
Female – Rebecca Short, Mater Dei Academy (Omaha) – Score: 280
Male – Sam Welp, Mater Dei Academy (Omaha) – Score: 287
Team Awards – National Wild Turkey Federation Sportsmanship Trophy
Winner – Superior Public Schools (Superior)
Team Awards – High School Division
State Champions – Mater Dei Academy Team 1 (Omaha) – Score: 3,302t
Team Awards – Middle School Division (6, 7-8th)
State Champions – Expect the X Home School Association (Lincoln) – Score: 3,019
Team Awards – Elementary Division (4-6th)
State Champions – Blessed Sacrament – (Lincoln) – Score: 2,381