Husker athletes team up with Tennis Buddies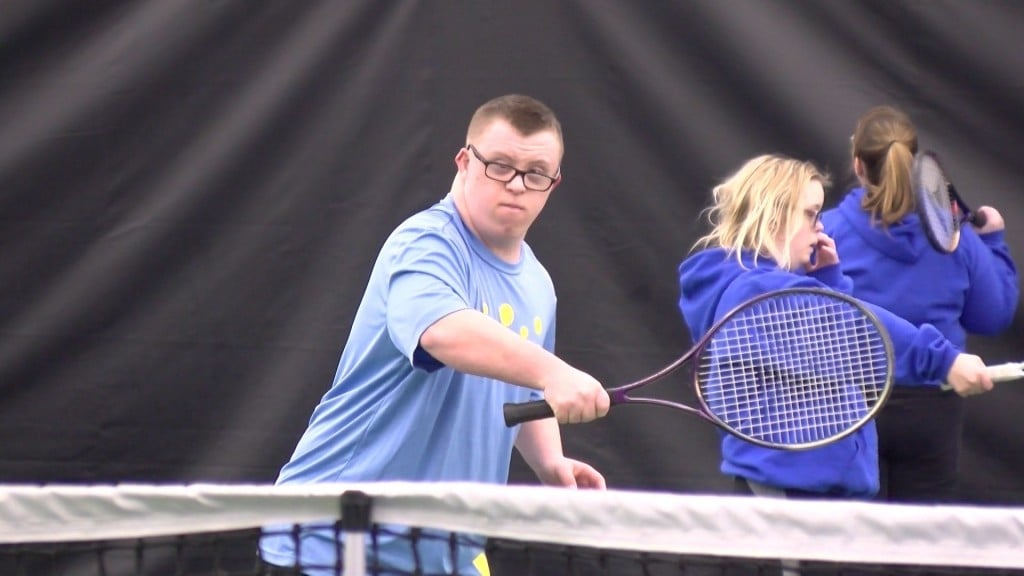 Posted by: Abigail Wood
awood@klkntv.com
The new university tennis complex was home to a special practice Saturday. The Husker tennis team hosted the Tennis buddies, a group of special needs athletes. One of the Husker players, Jon Meyer, came up with the idea last fall.
"Being from Lincoln, I thought that it was really important to reach out to the community," Meyer explained. "I was just really glad we could do something like this with Special Olympics tennis and I thought it would be really good to work with them."
The idea was an instant hit.
"This is really cool," athlete Haley Waggoner said. "We've never done this before."
The teams teams started off with a warm-up, skills worth, and then a game.
"I'm playing tennis with the Huskers," another Tennis Buddies athlete, Zach Kriz, said. "It's really fun. I've never done this before, actually."
These athletes have been playing together through tennis buddies for awhile, but all agreed that it was nice to have the Husker team there, too.
"I'm a big Husker fan," said athlete James Johnson. "They are a great team."
This is the first year of the event. Both the Husker team and Tennis Buddies say they hope to make it an annual thing.