Husker Baseball Drops Early Game of Doubleheader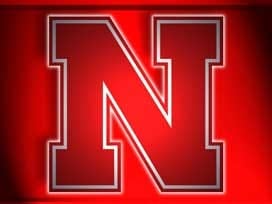 Posted By: Sports
Story Courtesy: Nebraska Athletics
Peoria, Ariz. – After the Nebraska baseball team (2-3, 0-0 Big Ten) rallied from a 3-0 deficit to win 6-3 in the opening-game a four-game series yesterday, the BYU Cougars (1-5, 0-0 WCC) rallied from 0-3 hole on Friday afternoon for a 8-3 victory in the first game of a doubleheader at the Peoria Sports Complex.
Ryan Boldt continued to swing a hot stick for the Huskers with his second straight three-hit performance.
Nebraska starter Chance Sinclair tossed three shutout innings to start the game before giving up five runs in the top of the fourth. Sinclair went on to give up seven runs on 10 hits, both career highs, and fell to 1-1 on the year.
BYU's Jeff Barker picked up his first win of the year after lasting 6.0 innings. The righty gave up three runs on seven hits and one walk, while striking out three.
Following a pair of shutout innings from Sinclair to start the game, the Husker offense got their senior starter some support with a pair of runs in the bottom of the second. Blake Headley led off the frame with a stand-up triple and quickly scored the game's first run when Ben Miller followed with a double. Tanner Lubach then moved Miller to third with a sacrifice bunt that immediately paid off with a RBI single from Austin Christensen that gave the Huskers a 2-0 lead.
Nebraska pushed its lead to 3-0 in the third when Reveles roped a two-out double and scored on a RBI single by Ryan Boldt
After hanging zeroes on the board through the first three innings, Sinclair ran into trouble in the fourth when he gave up five runs on five hits and a walk. The five runs tied a then-career high for Sinclair, who gave up five runs in an entire game just three times last season.
Sinclair responded with a shutout fifth, but saw his day come to an end in the sixth when he issued consecutive walks to start the inning. Freshman Garett King took the mound and promptly loaded the bases with a HBP before walking in a run with walk. King got out of the jam with a ground ball, that scored a run, and a double play, but not before BYU added two runs without getting a hit to take a 7-3 lead.

BYU pushed its lead to 8-3 in the seventh on a pair of singles and a sacrifice fly.
After notching six hits over the first four innings, the Huskers managed just three hits over the final five innings.
Game two of today's doubleheader is scheduled to start at 4:25 p.m. (CT). Kyle Kubat is scheduled to start for the Huskers.