Husker Baseball Drops Opener to UNLV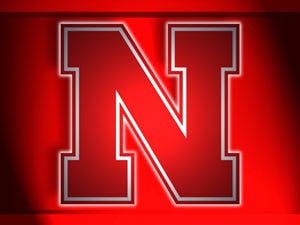 By Sports
Sports@klkntv.com
The Nebraska baseball team (14-11, 1-2 Big Ten) got a solid start from senior Christian DeLeon on Friday night, but it wasn't enough as UNLV's Erick Fedde and Brayden Torres limited the Huskers to five hits in a 5-2 loss to the Rebels.
The Rebels were able to score four runs off DeLeon on seven hits in his 7.2 innings of work. It marked the 18th time in 21 career starts that DeLeon has gone at least 6.0 innings for the Huskers.
Fedde, the Mountain West Preseason Pitcher of the Year, held the Huskers to a pair of runs on four hits in 7.0 innings of work. Torres picked up his fourth save of the year by striking out three in 2.0 innings of scoreless relief.
Junior Tanner Lubach was the only Husker with multiple hits on the night, going 2-for-3 with a pair of singles. Patrick Armstrong led the Rebels with a 3-for-4 performance, including a double.
After taking a 1-0 lead in the fourth, the Rebels created some breathing room for Fedde in the fifth with three runs, all with two outs. Matt McCallister got the rally started with his second single of the game, stole second and then scored on a single by Joey Swanner. Justin Jones delivered the biggest two-out hit of the frame with a two-run homer into the right-field bullpen that pushed UNLV's lead to 4-0.
The Huskers were on pace to answer in the bottom of the fifth when NU's 7-8-9 hitters started the frame by loading the bases, but Fedde got a double play off the bat of Austin Darby and a first-pitch fly out by Michael Pritchard to limit the damage to one run.
Still within three runs, Austin Christensen breathed life into the Husker offense in the bottom of the seventh with his first career triple to start the inning. Ty Kildow as able to drive in Christensen with a RBI groundout, but the Huskers were unable to capitalize any more on the momentum.
DeLeon got the first two outs of the eighth and was replaced by reliever Bob Greco, who gave up three straight two-out singles that put the Rebels back on top by three, 5-2. Torres took the mound in the eighth and allowed only an infield single to Ryan Boldt in his 2.0 innings to close the game.
The Huskers will try to even the three-game series against the Rebels tomorrow when the teams meet back at Hawks Field, with first pitch scheduled for 2:05 p.m. Greg Sharpe and Lane Grindle will have the call across Husker Sports Network.
(Source: NU Media Relations)