Husker Baseball Preps for Creighton, Kansas State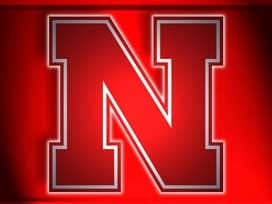 Game Notes Courtesy: Nebraska Athletics
Tuesday, April 8 – 6:35 p.m.
Probable Starters: RHP Hohensee (0-3) vs. LPH Albrecht (0-0
TV: NET
Stream: Free Radio (Huskers.com) | None
Radio: Husker Sports Network
Wednesday, April 9 –5:05 p.m.
Probable Starters: LHP Kubat (2-1) vs. LHP Busch (2-1)
TV: None
Stream: Free Radio (Huskers.com) | Video Stream (HuskersNSide, premium)
Radio: Husker Sports Network
Up Next for the Huskers
Following a three-game sweep of the Ohio State Buckeyes at Hawks Field, the Nebraska baseball team (18-13, 4-2 Big Ten) is slated to play a pair of midweek games against the Creighton Bluejays and the Kansas State Wildcats before returning to conference play this weekend with a three-game series against the Minnesota Golden Gophers in Minneapolis, Minn.
The Huskers and Jays are set to hold their second meeting of the season on Tuesday, April 8, at TD Ameritrade Park, with first pitch scheduled for 6:35 p.m. The Huskers won the first meeting earlier this season, 5-4, on March 19 in Lincoln on a 10th-inning walk-off single by Jake Placzek. The third meeting between the two instate teams is set for 6:30 p.m. on Tuesday, April 29, at TD Ameritrade Park.
Tuesday's game will be carried statewide by NET.
Nebraska will be back at home on Wednesday, April 9, when it hosts Kansas State. The game was originally scheduled to be NU's home opener on March 4, but was postponed due to weather. The Wildcats beat the Huskers 12-6 two weeks ago in Manhattan and both teams will meet again in less than a week when KSU returns to Hawks Field on Tuesday, April 15, at 6:35 p.m.
The final game of the three-game season series next Tuesday will be carried live on the Big Ten Network.
Freshman Jake Hohensee is scheduled to make his third start of the season on Tuesday against Creighton and will be in search of his first career win, as he enters the game with a 0-3 record.
Hohensee has seen improvement throughout the season and is coming off a career-high 4.0 inning outing at Arkansas on April 1. The Lincoln native set the Razorbacks down in order in both the first and fourth innings, but Nebraska was unable to overcome a four-run inning in the third, as Arkansas took the series opener 4-3.
Hohensee struggled to find the zone early this year with 10 walks in his first 7.2 innings of work, but has since started to pound the zone with two walks over his past 7.0 innings on the mound.
Junior Kyle Kubat is scheduled to get the ball on Wednesday against Kansas State and will try to win his third straight game. The lefty is 2-1 on the year with a 5.25 ERA, coming off consecutive wins at Wichita State and at Arkansas.
Kubat started the first game this season against Creighton and went 4.0 innings, allowing one run on two hits.
On the Radio this Week
Fans across Nebraska and around the world can listen to Greg Sharpe and Lane Grindle call all of the action on the Husker Sports Network – including KLIN 1400 AM and 94.5 FM in Lincoln – and live on the Internet at Huskers.com or the Official Husker App.
TV Coverage this Week
Tuesday's game will be carried statewide on NET.
Sunday's game at Minnesota will be carried nationwide on the Big Ten Network.
Web Streams this Week
Wednesday's game against Kansas State will be streamed live on HuskersNSide (subscription required).
Friday's game at Minnesota will be streamed on the Big Ten Digital Network (video.btn.com) and Saturday's game will be Gopher All-Access (gophersports.com/allaccess). Subscription required.
Nebraska-Kansas State History
The Huskers hold a 165-109 lead in the series history with the Kansas State Wildcats, with a majority of the meetings coming when the teams were members of the same conference.
Even though the Huskers joined the Big Ten Conference prior to the 2012 season, the teams have still met three times each of the past two seasons and are scheduled to meet three times in 2014.
Kansas State won the first meeting this season, 12-6, in Manhattan on March 26.
The series started in 1898, with the Huskers winning 33-3 at home.
Last season, the Wildcats swept the three-game season series after the Huskers did the same in 2012.
Nebraska-Creighton History
Nebraska holds a 74-49-2 lead in the all-time series with Creighton. Last season the teams split a pair of games, as the third game in the series was cancelled due to weather and never made up.
The first meeting came during the 1902 season when the Huskers won at Creighton, 9-3. Nebraska won the last meeting on March 19 of this season, 5-4, on a 10th-inning walk-off single by Jake Placzek.
The Huskers last posted a season sweep of the Jays during the 2008 season when NU won at home on April 22 (4-3) and then went to Omaha the next night and won (16-7). NU completed the sweep on May 13 with a 8-1 win.
The last time the Bluejays won the season series was during the 2010 season, as the Jays took the first two games of the year. The Huskers avoided the season sweep with a 21-5 victory at Rosenblatt Stadium.
Over the Past 10 Games for Nebraska
• Nebraska had three complete games. NU had one complete game in the first 146 games of the Darin Erstad era.
• In 88.0 total innings on the mound, NU's starting pitchers accounted for 69.2 innings
• Nebraska pitchers totaled 52 strikeouts, while walking 15
• Husker batters struck out 51 times and walked 29 times
• Catcher Tanner Lubach threw out seven base runners, while allowing six steals
• Josh Roeder earned two saves in 2.1 innings of scoreless relief with five strikeouts
• Nebraska hit just .271, while opponents hit .280
• Pat Kelly and Ryan Boldt led the team with 11 hits each
• Pat Kelly and Michael Pritchard led the team with five RBIs each
• Pat Kelly had four multi-hit games
Big Ten Bats
Nebraska's has one of the best offenses in the Big Ten Conference. Through Sunday, the Huskers rank first in six major categories, including:
Average (.300) – Iowa 2nd (.289)
Hits (329) – Iowa/Ohio State 2nd (271)
Runs (190) – Iowa 2nd (175)
RBIs (172) – Iowa 2nd (156)
Triples (15) – Ohio State 2nd (10)
Sac Bunts (31) – Penn State 2nd (28)
Go the Distance
Nebraska's rotation of Christian DeLeon, Chance Sinclair and Aaron Bummer were workhorses in a three-game sweep of Ohio State, as all three pitchers tossed complete games.
At least since 1999, the Huskers have never had three pitchers throw consecutive complete games. Due to incomplete records the last time the feat occurred has not been found yet.
Since 1999, the Huskers had thrown 9.0-inning complete games in back-to-back games on two occasions:
May 16-17, 2009 vs. Baylor
May 16 – Sean Yost (9.0 innings)
May 17 – Erik Bird (9.0 innings)
April 14-15, 2006 vs. Texas A&M
April 14 – Tony Watson (9.0 innings)
April 15 – Johnny Dorn (9.0 innings)
The closest the Huskers had come to throwing three consecutive games before last weekend was against Texas A&M in March of 2002. Shane Komine threw 8.0 of the Huskers' 9.0 innings on Friday, before Jamie Rodrigue threw a 9.0-inning complete game on Saturday and Aaron Marsden threw an 8.0-inning complete game on Sunday. Sunday's game was called after eight innings due to the Big 12 mercy rule with the Huskers ahead 10-0.
Comeback Kids
Entering last Friday night's game against Ohio State, the Huskers were a combined 5-56 under Darin Erstad when trailing after the seven inning, including 0-11 in 2014.
The Huskers went out and won on both Friday and Saturday, as they trailed 2-0 on Friday and 3-0 on Saturday after seven innings of play.
On the other side of the equation, the Huskers have been great at holding leads late in games.
Under Erstad the Huskers are 68-5 when leading after seven inning, including 14-1 in 2014.
Don't Leave Early
Fans got a great show at Hawks Field this past weekend, with the Huskers winning all three games by one run, including a pair of walk-off wins.
The last time the Huskers swept a three-game series and won each game by one run was during the 2012 season. Nebraska wrapped up the regular season at home with 4-3, 8-7 and 6-5 victories over Minnesota.
Double Digits
The Huskers have produced double-digit hits 19 times this year in 31 games, including eight of their 15 home games.
Lean on Hirsch
Zach Hirsch has been one of Nebraska's best arms out of the bullpen in 2014.
Over Hirsch's last six appearances, he has thrown 10 innings of shutout relief, with 10 hits, no walks and 13 strikeouts.
The one-time starter has made a team-high 15 appearances, all out of the pen, in 2014 and holds a 1.25 ERA, while holding opposing batters to a .197 average over 21.2 innings of work. He also leads the team in strikeouts with 26.
Hirsch has 12 appearances where he has thrown at least an inning and hasn't given up a run, and hasn't given up a hit in four of those appearances.
The lefty hasn't given up a run in his last 8.0 innings over five appearances, and has struck out 12 batters.
Need for Speed
Nebraska has produced 15 triples on the year through 32 games entering Tuesday, which tops their 13 triples in 59 games last season.
The 15 triples are the most by a Husker squad since 2009 and 2005 when NU totaled 15 triples. The last time the Huskers produced 20 triples in a season was 2002.
Seven Huskers have a triple on the season, including three each from Ryan Boldt, Austin Darby and Michael Pritchard. Blake Headley has two triples, while Pat Kelly, Tanner Lubach, Austin Christensen and Quinn McGill each have one.
The single-season team record for triples is 38 by the 1980 squad, while Shawn Buchanan set the individual single-season record in 1990 with nine.
Good Eye
The Huskers have struck out 150 times this year, third lowest in the Big Ten, an average of 4.7 times per game, and the Husker have worked the fifth-most walks in the league at 111, an average of 3.5 per game.
Combined with their 14 HBP, the Huskers only have 25 more strikeouts to free passes; 150-125.
Leadoff hitter Austin Darby has a walk-to-strikeout ratio of 18-to-15 and an on-base percentage of .407.
Huskers in MLB
Seven former Huskers were on MLB rosters for Opening Day, with Cody Asche (Phillies) and Andrew Brown (Mets) both hitting home runs.
Player Years at NU MLB Team
Cody Asche (2009-11) Philadelphia Phillies
Andrew Brown (2006-07) New York Mets
Joba Chamberlain (2005-06) Detroit Tigers
Brian Duensing (2002-05) Minnesota Twins
Alex Gordon (2003-05) Kansas City Royals
Dan Jennings (2006-08) Miami Marlins
Tony Watson (2003-05) Pittsburgh Pirates
Join the Club
Senior Michael Pritchard joined Nebraska's 200-hit club on Friday, March 21, with a first inning single at Iowa.
Pritchard became the 21st player in school history to join the club and enters Tuesday ranked 19th in school history with 207 hits.
Junior Pat Kelly has a good shot at joining the list before the end of the season as well, as he enters Tuesday with 177 career hits. Last season Kelly totaled a team-high 85 hits on the year, and with 38 hits this season Kelly is on pace to join the list by the end of 2014.
Last season, Chad Christensen became the 20th player in Nebraska history to join the 200-hit club with his walk-off single in the bottom of the 16th inning against Northwestern on Friday, March 29.
Prior to Christensen, Jake Opitz was the last Husker to join the club, as he ended his four-year career in 2008 with 227 career hits.
Matt Hopper holds the school record with 338 career hits and is one of just two players in school history to have topped 300 hits. Jeff Leise sits second on the career charts with 305 career hits.
NU 200-Career Hit Club
1. 338 Matt Hopper 2000-03
2. 305 Jeff Leise 2000-03
3. 281 Will Bolt 1999-02
4. 261 Darin Erstad 1993-95
5. 250 Paul Meyers 1984-86
6. 249 Joe Simokaitis 2002-05
7. 248 Jed Dalton 1992-95
8. 247 Chad Christensen 2010-13
9. 246 Darin Petersen 1992-95
10. 242 Mark Kister 1985-87
11. 240 Alex Gordon 2003-05
12. 238 DJ Belfonte 2007-10
13. 234 Todd Sears 1996-97
14. 231 Daniel Bruce 2002-05
15. 229 Ken Ramos 1987-89
16. 227 Jake Opitz 2005-08
17. 223 Curtis Ledbetter 2003-05
18. 222 John Cole 1999-01
19. 207 Michael Pritchard 2011-present
20. 203 Ken Harvey 1997-99
21. 201 Francis Collins 1995-97
Packing the Park
With 14 home dates in the books this season and only one Big Ten home series played, the Huskers entered the week ranked 22nd in the country with an average of 2,653 fans through the gates at Hawks Field.
Nebraska's overall home attendance of 37,155 ranks 28th nationally entering the week.
During the 2013 season, Husker Nation proved once again why the Nebraska baseball team plays in front of the best fans in the country.
Even with the below average temperatures last spring, Nebraska ranked 19th in the country with 2,859 fans per game in 2013.
In its 12 home Big Ten games last year, the Huskers averaged 3,294 fans through the gates at Hawks Field.
The Huskers have ranked in the top 30 in average attendance the past 12 seasons, including nine times in the top 15.
MLB Talent
Three Huskers were tabbed in Baseball America's top-10 prospects in the Big Ten for the 2014 MLB Draft, including junior left-handed pitcher Aaron Bummer (No. 4), junior outfielder Austin Darby (No. 7) and junior infielder Pat Kelly (No. 8).
The Huskers and Indiana Hoosiers were the only teams in the Big Ten with more than one player on the list, with three each.
Huskers Picked Second by League Coaches
The Big Ten coaches picked Nebraska to finish second out of the league's 11 teams in 2014.
Indiana was picked as the league favorite by the coaches after winning both the regular-season and conference titles last year. The Hoosiers ended the season with a trip to the College World Series.
Taking Down No. 1
On Saturday, Feb. 22, at Surprise Stadium in Surprise, Ariz., the Nebraska baseball team took down No. 1 Oregon State, 9-2. The win came one week after the Huskers lost to the then No. 2 Beavers 7-4 in Tempe, Ariz.
Pritchard Earns Preseason Honors
Before the start of the 2014 season, senior outfielder Michael Pritchard was named a preseason All-American by both the Sporting News and College Sports Madness.
Pritchard, a native of Omaha, was one of 21 players named to the Sporting News list, while he was a fourth-team pick by College Sports Madness.
Pritchard was joined on the Sporting News team by fellow Big Ten players Dustin DeMuth and Kyle Schwarber, both from Indiana. Schwarber was a first-team pick by College Sports Madness, while DeMuth was a fourth-team pick and Sam Travis, also from Indiana, was a second-team selection.
Pritchard has been one of the top hitters in the country during his career at Nebraska. He also holds a pair of 20-game hitting streak, including a 25-game streak in 2012 that is tied for the third-longest in school history.
Need to Finish
The Huskers were likely just one win away from reaching the NCAA Tournament a year ago, but failed to qualify with a 29-30 record.
Close games hurt the Huskers all year, as they were 4-11 in one-run games.
In 10 games decided by one-run this year the Huskers have already won one more game, as they are 5-5.
Last season, Nebraska was 28-1 when leading after eight innings, but 0-24 when trailing after eight and 1-5 when tied. Nebraska was also just 4-24 when trailing after six innings and 1-26 when trailing after seven innings.
This season, Nebraska is 15-1 when leading after the eighth, but 1-12 when trailing after eight. The Huskers are 13-0 when leading after six, but just 3-11 when they trail.
Better Start
The Huskers need to find a way to get off to a better start in their first at-bat of games. The Huskers have scored 11 runs in the first inning this season, their lowest total for any inning, while giving up 22 runs, the second highest total they've given up in any inning.
The Huskers have responded though in the second, outscoring opponents 27-12.
In 32 games entering Tuesday, the Huskers have been retired in order 12 times in their first at-bat of a game.
Extending the Season
After missing out on the postseason for three-straight seasons from 2009-2011, the Huskers have qualified for the Big Ten Tournament the past two years.
The last time the Huskers made three-straight trips to the conference tournament was 2006-2007-2008.
Nebraska is looking to return to the NCAA Tournament for the first time since 2008.