Husker Defense Preps for Spartans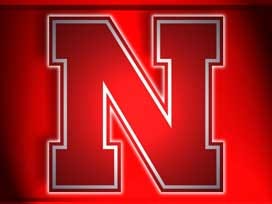 Posted By: Sports
Story Courtesy: Nebraska Athletics
Lincoln, Neb. – The Nebraska football team continued its preparations for its Big Ten battle Saturday night with the Michigan State Spartans, as the Huskers conducted a 1-hour and 50-minute practice Tuesday afternoon in full pads inside of the Hawks Championship Center. Nebraska will travel to East Lansing for its first conference road game against the defending Big Ten champions.
Defensive coordinator John Papuchis met with media members after practice, noting the challenges of the Spartan offense including quarterback Connor Cook who has thrown for 837 yards, while completing 69 percent of his passes this season.
"He is actually a lot more athletic than people would give him credit for," Papuchis said. "What he does a great job of is buying time for himself in the pocket. His mobility doesn't always translate to rushing yards. But what he is able to do is give ground, avoid pass rush and feel the pocket and step up in it. That he does a really good job of."
Papuchis added Cook has many great targets in receivers Tony Lippett, R.J. Shelton and tight end Josiah Price. He spoke of their different style, size and physical ability.
"They are big guys, really the same guys we have been playing for a couple years now. Our biggest thing is we have to get our hands on them. If we are physical with them and match their physicality then I think we have a chance. If we allow them to run free down the field and box us out all of the time, then we are going to have some issues," Papuchis said. "We will have to be good in our technique we will have to execute our fundamentals and we will have a chance to be good."
When asked what he thinks of the defensive line, Papuchis said they have grown tremendously in the first few weeks and will continue to do so in Big Ten play.
"I think the biggest measuring stick is how efficient we have been in terms of running between the tackles. We have gotten considerably better against the run, but I feel a big part of that is there has been very few successful runs in between the tackles. That is credit to Maliek, Vincent, Kevin Maurice and Kevin Williams," Papuchis said.
The Huskers will hit the practice field again on Wednesday as the team moves closer to its second conference game of the season. NU will face Michigan State on Saturday at 7 p.m. CT. The game will be broadcast nationally on ABC. Check back here at Huskers.com for updates.