Husker Defense Struggles with Buckeye Offense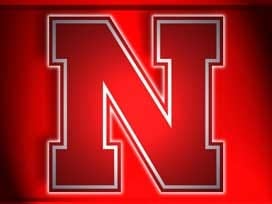 Posted by: Sports
The Nebraska soccer team (6-9-1, 3-5-0 Big Ten) trailed the Ohio State Buckeyes (10-4-1-, 5-2-1- Big Ten) by a score of 1-0 coming out of halftime, but three second-half goals by the Buckeyes buried the Huskers.
Lauren Granberg did the most damage on the day for OSU, as the senior notched a hat trick with her fourth, fifth and sixth goals on the season.
The Husker offense was able to get 14 shots off on the afternoon, including five on goal, but Ohio State's defense stayed strong when it needed to on its way to producing its ninth shutout of the season. In the Buckeyes' 10 wins this year, they have allowed a total of two goals and have allowed only nine goals in 15 games this season.
The Buckeyes took a 1-0 lead into halftime, as they scored less than five minutes into the game at the 3:10 mark. Tiffany Cameron arced the ball from the north side of the field at the far post, where Granberg executed a perfectly timed header for her fourth goal of the season.
Ohio State struck again at 65:07 to push its lead to 2-0 with Granberg's second goal of the game and quickly increased its lead to 3-0 at 67:42 on Cameron's 12th goal of the year. Granberg completed her hat trick at 88:49 with a rising shot over the outstretched arms of NU goalie Emma Stevens.
With three games remaining in the 2012 season, the Huskers will play their next two games away from the Nebraska Soccer Field before ending the season at home against Minnesota on Friday, Oct. 26.
Next on tap for Nebraska, the Huskers play at Iowa on Thursday, Oct. 18, before visiting Illinois on Sunday, Oct. 21.