Husker fans take in action at Big Ten Fan Fest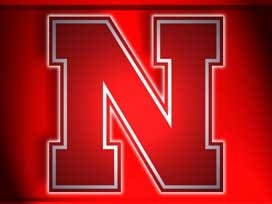 By: Cole Miller
cmiller@klkntv.com
Husker fans were taking in the action at the Big Ten Fan Fest in Indianapolis Friday.
They were lining up to get inside to get a peak at the Big Ten Championship trophy with the hope that come Saturday night, it'll be making its way to Lincoln.
"It's really good for the program. I think it's going to be really good for the fan base. We've always stayed strong through the ups and downs," Phil Hurtel of Omaha said.
The Indiana Convention Center was filled with all sorts of games, from interactive dunking to a free-throw shootout. Getting down to business was Tyler Christansen of Omaha. He says the Huskers will deliver a second K-O punch to the Badgers.
"I just know we're going to win. So, it's not really going to get me scared or anything," Christiansen said.
The same goes for Holden Elms. He traveled with his dad and older brother all the way from Odessa, Texas.
"I think Nebraska is going to win tomorrow because we already beat them. So, I think we can beat them again. We kind of know what their plans are," Elms said.
Like thousands of other Husker fans, they all hope the Huskers end a conference title drought.