Husker fans encouraged to take detour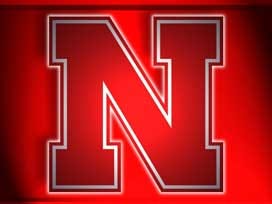 Some traffic advice for those hitting the road for the Nebraska– Kansas State game Thursday.
Highway 77 in south Gage County has been backed up and roads officials are recommending a detour.
Curt Mueting works with the Department of Roads and says there will be two areas where traffic will not only slow, but cars could have to stop and wait 5-8 minutes to be led around construction.
The alternative? Travelers can go straight on Highway 112 past Blue Springs and Wymore, head east on Highway 8, which will tack you back to Highway 77 into Kansas.
Mueting says it's about a minute out of the way. "I know everybody is anxious to see Nebraska beat K-State but I do hope they take the 112 cut off. It will make things a lot simpler because they will be very frustrated waiting in line."
Construction is expected to last here on Highway 77 until the end of the month.
The Roads Department reminds drivers they should slow down and keep an eye out for road workers every day, not just Thursday.