Husker fans enjoy new Barry's Bar and Grill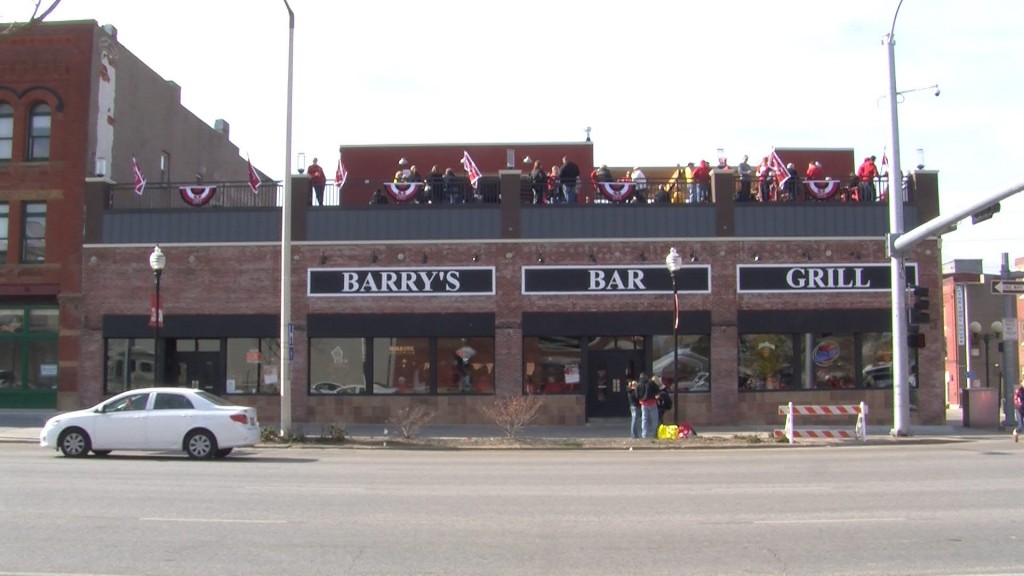 By: Kayla Bremer
kbremer@klkntv.com
Barry's Bar and Grill has once again become a popular spot for tailgaters since the remodel of the building a few months ago. And on Saturday, fans had something new to check out.
After months of waiting, bar owner Kevin Fitzpatrick says the roof top is finally open for business.
"We just didn't realize how excited the people of Lincoln would be about a roof top bar. The construction took a little longer than we planned. We hoped to have it open a little earlier but we're open now in every portion of the building," Fitzpatrick said.
Fans in both red and blue filled the roof top of the 16,000 square foot venue. One moment it was the Husker fight song and a soon after it was Michigan's turn. Fans from both sides talked strategy for the game while enjoying the rooftop view of downtown Lincoln.
"It's nice. It's a great view, its great weather for the 1st game day…it's real nice," UNL student Mark Hebenstreit said.
"This is great. Its beautiful late October day, cool weather…you can see people coming into town. The roof is great. It's a wonderful view of Lincoln and the stadium," Husker fan Brandon Anderson said.
Fans on each side obviously chose their team to win. But the Michigan fans we spoke to said they're happy they made the trip no matter what.
"This is our 1st time being here and we absolutely love it. The people are amazing…everybody has been overly kind to us. We will definitely come back," Michigan fans Virginia and Jenny said.