Husker fans react to Pelini decision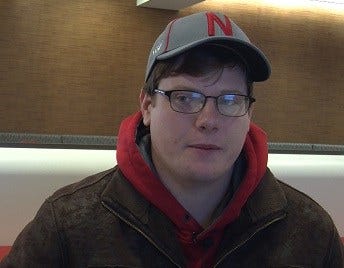 Posted By: Camila Orti
Husker nation is buzzing with the news of Bo Pelini being fired.
The Nebraska Athletic Department broke the news late Sunday morning in a press release. Opinions were mixed as Husker fans shared their thoughts on the situation; some were relieved, others were shocked.
"I don't like it," UNL student Arik Vossler said, "changes needed to be made to the program, I don't think firing Bo Pelini was the change that needed to be made."
"Honestly I think he should've been fired," UNL student Alex Morsey said, "we aren't beating the teams we need to beat to be nationally recognized."
Kathy Hinrichs of Elkhorn says, "It's a sad day for the state of Nebraska, I think it's the wrong answer. Anytime you have a coach who has nine wins seven years in a row and you fire him, that's just a bad precedent."
"I wasn't surprised," Armin Terzic of Lincoln added, "I saw it coming and I'm pretty sure I'm not the only one."
Cole Voss of Lincoln thinks the decision is the start of a tough journey for the football team.
"Whoever comes next has big shoes to fill in the leadership aspect of who Coach Pelini was," Voss said.
Judson Buescher agrees.
"To me it feels like now we have to start all over again so, I don't know I really liked him and it's tough to see him go," Buescher agrees.
Amy Vifquain says, "I think it was shocking but I think it's time, Nebraska has certain expectations especially when it comes to their football and I think those expectations weren't being met."
"I don't think it's a good move for the program," UNL student Kenny McFarland says, "firing the coach doesn't instantly make your team better."
Kameron Knowlton of Lincoln thinks it was the right move at the right time.
"We're looking bigger picture, long-term picture not short-term," Knowlton said, "I think it was awesome, I think it was a good deal."
"I was a little surprised," Rob Benton of Lincoln said, "I like Bo I think he's been a good coach."