Husker Football Dec. 13 Practice Report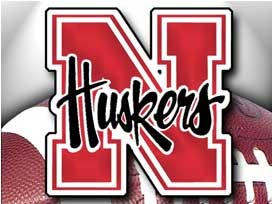 Posted By: Sports
sports@klkntv.com
Courtesy: UNL Media Relations
Lincoln, Neb. — The Nebraska football team practiced for 90 minutes Tuesday afternoon. The defense practiced in the Hawks Championship Center, while the offense practiced outside on the Ed and Joyanne Gass Practice Fields. Redshirts and younger players practiced an extra half hour in the Hawks Championship Center following the main practice.
Both the offensive and defensive coordinators, Danny Langsdorf and Mark Banker, met with the media after practice.
Langsdorf spoke first, and started off by saying he is pleased with postseason practice so far. "Bowl prep has been good," Langsdorf said. "You get a chance to work with some of the young guys and give the veterans a little bit of a rest. The guys get rejuvenated and you get to see some of the young guys in our system which is fun."
When asked about quarterbacks Tanner Lee and Patrick O'Brien, Langsdorf said, "I think both of them are very smart. They're well on their way to having a really good understanding of what we're doing. They're good throwers, which is really evident in our practices."
"It's a good time of year because you've got time," Langsdorf said about postseason play. "You've got time to get your game plan together. You've got plenty of time to prep that as you get your veteran varsity guys ready to play in the game. Then, you've got time to look at the future a little bit. You get an extra spring practice with these bowl practices."
Langsdorf also mentioned that up to this point senior quarterback Ryker Fyfe has taken all the work in practice in the quarterback position. Despite coming off his wrist injury, Langsdorf said Fyfe "has done a really good job at preparing. He's throwing the ball well, and it's been good to get him back into the swing of things and give him some more reps on things he might not have done during the season."
"It's hard to get into a game without a full week of practice," Langsdorf stated when asked about senior quarterback Tommy Armstrong Jr.'s chances of playing in the bowl game. "We're not talking about 10-year veterans here. They're college kids that need to practice."
Banker spoke after Langsdorf, as he outlined some strengths in Tennessee's offense.
"They're very talented," Banker said. "They've got big offensive linemen, they're strong, move well… Quarterback [Joshua Dobbs], everything goes through him. If his major has anything to do with how talented he is, I think he's an aerospace engineer major or something like that. A fifth–year senior, seems like a very nice man when I hear him interview, but does a good job in their offense. It's a read-zone offense with some power game in there as well. He'll run off the edge with the ball, drop-back pass. He's always a threat to take off and scramble, as well as design runs. Good core receivers, a couple tall guys, there will be some mismatch type of things, but all in all, it's just a real solid group."
Banker also talked about weaknesses he noticed in Tennessee's offense.
"I think inconsistency at times has gotten them," Banker said. "I think the other thing that has gotten them during the course of the season, as we look at the film, because we're trying to see some consistency at where some of these guys line up, [is] probably injuries. We haven't investigated the whole season, but it just seems as though, this guy's missing, that guy's missing, all of a sudden he's back, so we're assuming injuries as the course of the season went on."
The football team will practice again Wednesday as they prepare for the Music City Bowl on Dec. 30.