Husker Football October 18 Practice Report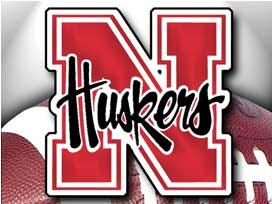 Posted By: Sports
sports@klkntv.com
Courtesy: UNL Media Relations
Lincoln, Neb. – The Nebraska football team practiced for 90 minutes in full pads and helmets Tuesday afternoon. Both the defense and offense started with stretching and individual drills in the Hawks Championship Center, before the offense moved to Memorial Stadium for the remainder of practice.
Defensive Coordinator Mark Banker addressed the media after practice to discuss plans for Saturday's game against Purdue. Banker was asked about the play of redshirt freshman defensive tackle Carlos Davis, one day after head coach Mike Riley told the media that Davis played a great game last Saturday at Indiana.
"I think he played really well," Banker said of Davis' performance against the Hoosiers. "I'm not ready to say it was his best game because anytime he's been in he's played really well, period. Wherever he's played, whether it's the nose or the three technique, he just plays extremely well."
Banker also said senior safety Nathan Gerry has enjoyed a strong season.
"Nate's always been a real student of the game, understands X's and O's really well," Banker said. "When it comes to football at least, he has a photographic memory because he sees things one time, formations, sets, plays, whatever it is, his recognition is really good. He really helps other players with his talk on the field and knowing the offense better than the offense does. Physically, like all other players he's improved himself in the weight room."
In addition to trying to move to 7-0 on the season, Nebraska will also be looking to avenge last year's 55-45 loss to Purdue. But Banker said revenge can't be the Huskers' primary focus on Saturday.
"For one thing, you never do anything out of vengeance, because that becomes the focus. The bottom line is we need to beat the next opponent that we play and that's Purdue," he said. "There is no way they're going to forget what happened (last season) because it was the absolute lowest point in our season last year. The thing that was most disappointing was at the end of the game, we gave no effort that's squarely on my shoulders and you never want to see that happen."
Nebraska and Purdue meet Saturday at 2:30 p.m. inside Memorial Stadium, and the game will be televised on ABC, with select markets receiving the game on ESPN2. Tickets remain for Nebraska's 2016 home finale and Senior Day against Maryland on Saturday, Nov. 19 at Memorial Stadium. The majority of the tickets are from the visiting team allotment and are available for $65 each at Huskers.com/tickets, or by calling 1-800-8-BIG RED. Game time for the Maryland contest will be announced six to 12 days in advance and will be either 11 a.m. or 2:30 p.m. CT.