Husker Football October 19th Practice Report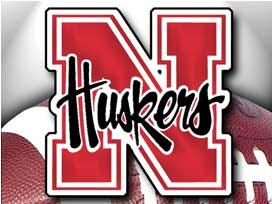 Posted By: Sports
sports@klkntv.com
Courtesy: UNL Media Relations
Lincoln, Neb.—The Nebraska football team practiced for 90 minutes in full pads and helmets Wednesday afternoon. Both the defense and offense started with stretching and individual drills in the Hawks Championship Center before the offense moved inside Memorial Stadium for the remainder of practice.
Offensive coordinator Danny Langsdorf addressed the media after practice to discuss Purdue's defense and injuries.
"They've got two good, good defensive lineman," said Langsdorf. "They've got a tough high motor guy (Jake Replogle). He's a really good player. They've got a good pass rushing d-end (Evan Panfil), and they've got some size on that line."
Langsdorf talked about getting the offensive line healthy again to prepare for Purdue's strong defensive line.
"We're working through that. We're so thin that it's a concern against a good defensive front," said Langsdorf. "You can look at the stats, and they've given up rushing yards, but we're beat up. We've got make sure that we get some guys healthy and get them into the game."
Langsdorf briefly mentioned thoughts on the performance of senior tight ends Trey Foster and Sam Cotton while Cethan Carter has been injured. Cotton set career highs in both catches (three) and yards (37) in Saturday's win over Indiana.
"They [Trey Foster and Sam Cotton] both filled in nicely," said Langsdorf. "Sam's been playing both Y and H. he's been kind of more of an H the last couple of weeks without Cethan [Carter]. But he can play some of the wide positions. Trey's been going in there and blocking well."
Nebraska and Purdue meet Saturday at 2:30 p.m. inside Memorial Stadium, and the game will be televised on ABC, with select markets receiving the game on ESPN2.
Tickets remain for Nebraska's 2016 home finale and Senior Day against Maryland on Saturday, Nov. 19 at Memorial Stadium. The majority of the tickets are from the visiting team allotment and are available for $65 each at Huskers.com/tickets, or by calling 1-800-8-BIG RED. Game time for the Maryland contest will be announced six to 12 days in advance and will be either 11 a.m. or 2:30 p.m. CT.