Husker Football October 25th Practice Report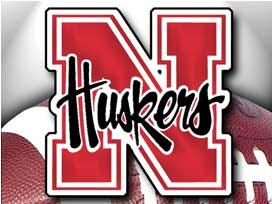 Posted By: Sports
sports@klkntv.com
Courtesy: UNL Media Relations
Lincoln, Neb. – The Nebraska football team practiced for 90 minutes in half pads and helmets Tuesday afternoon. Both the defense and offense started with stretching and individual drills in the Hawks Championship Center, before the offense moved to Memorial Stadium for the remainder of practice.
Defensive Coordinator Mark Banker addressed the media after practice to discuss plans for Saturday's away game against Wisconsin. He first talked about how some of his players have been doing over the past couple weeks, in particular senior linebacker Josh Banderas.
"I thought he's been great," Banker said. "From the time we got off the plane from UCLA until today, he has been one who has really held everybody accountable and held everyone to a certain standard, including himself. Physically he is doing a good job too."
Coach Banker mentioned that Banderas is leading the special teams in number of tackles, with only two complete games under his belt.
Banker also discussed the similarities between Nebraska's defense and Wisconsin's defense, despite the difference in media coverage the teams receive.
"I think our guys are very workman like, very conscientious," Banker said. "We don't deserve any more talk about us then the next guy. We are who we are right now, but when the time comes people will talk about us a little bit more , and I'm okay with that. Stay hungry, keep working, get better, and let's win the next game."
Tickets remain for Nebraska's 2016 home finale and Senior Day against Maryland on Saturday, Nov. 19 at Memorial Stadium. The majority of the tickets are from the visiting team allotment and are available for $65 each at Huskers.com/tickets, or by calling 1-800-8-BIG RED. Game time for the Maryland contest will be announced six to 12 days in advance and will be either 11 a.m. or 2:30 p.m. CT.