Husker football practice report March 29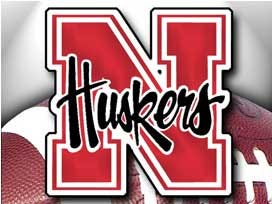 Posted By: Sports
sports@klkntv.com
The Nebraska football team practiced for just over two hours in the Hawks Championship Center Tuesday afternoon, as the Huskers began the second part of spring drills.
Defensive Coordinator Mark Banker spoke with the media after practice regarding how the defense approached its first practice back from spring break.
"We hadn't run any pressures against our offense since we had installed them," Banker said. "Today, we had the use of basically a scout team, so we used a lot of plays that opponents ran against us last year against these zone pressuresWe had a chance to do that today with about five different zone pressures, so it was very productive from that standpoint."
Coach Banker also spoke about how he sees the defense progressing as a whole after jumping back into practice.
"The drills were good. I am looking forward to our first live opportunity to see what kind of progress we make when the lights go on and you have to make a snap decision as opposed to doing it in a drill." Banker said.
Coach Banker also spoke about how he sees individual players progressing in terms of physicality as well.
"Mark Philipp and the rest of the guys in the weight room have done a great job in the offseason and continue to do a great job. The things they've done in there with those guys from a physical standpoint." Banker said. "You've guys got that have gained… like Daishon Neal, the Davis brothers, all those younger guys, they've gained 30, 40 pounds and they haven't even been here a year. And it's great weight because they are even moving better than they were,"
Coach Banker also sang the praises of defensive lineman AJ Natter and how he sees him coming along. Natter, a 6-foot-5, 260-pound defensive end, saw limited duty as a sophomore, but has been impressive early on.
"He just continues to progress. I think he has really taken a leap from last fall to where he is right now. He has done a great job in the weight room with those weight coaches."
Nebraska's annual Red-White Spring Game is set for Saturday, April 16, at Memorial Stadium with kickoff set for 1 p.m. Tickets are available at Huskers.com or by calling the Nebraska Athletics Ticket Office at 1-800-8 BIG RED.