Husker Football Practice Report March 29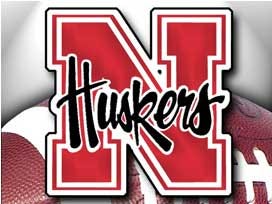 Posted By: Sports
sports@klkntv.com
Courtesy: UNL Media Relations
Lincoln – The Nebraska football team practiced for a little more than two hours on Thursday morning inside the Hawks Championship Center, working out in full pads for the first time this spring.
Offensive Coordinator and Wide Receivers Coach Troy Walters spoke with the media following practice to discuss the progress the offense has made after the third spring practice.
"Good intensity, good enthusiasm, but offensively we came out sluggish…we didn't come out and attack today," Walters said. "The defense came out, they attacked. I tell the guys all the time, if we start that way in a game, we are down 14-0. In this league, with the schedule we play, we've got to attack and be ready to go."
Walters went on to explain that while the offense started slow, he believed that improvements are being made and that the team is still learning the new offensive schemes.
"We threw a new install at the guys, so they were kind of swimming a little bit today," Walters said. "You can kind of tell who really took it to heart to learn the new installs. So we've got to go back and watch the film and see what we need to improve on."
Walters also mentioned that the coaching staff takes it upon themselves to give the players the right mindset for practice.
"I tell the guys to treat every practice like a game," Walters said. "I know everybody gets fired up when they play a game. You wake up, get out of bed with a little pep in your step, knowing that you're going to go play. So they have got to treat practice like it's a game, and when they step on that field, it's game day. I think those guys will learn from today, and we'll be better."
Walters also talked about his confidence in Head Coach Scott Frost's offensive system, offering high praise for both the system and the offensive coaches.
"It's the best offense I've been around," Walters said. "And that's from the Indianapolis Colts to the Arizona Cardinals, because you can do so much out of this offense. You can put guys in different situations, different positions to be successful. You can get creative as long as you understand the base, then you can do so many things out of it. We've got a great staff, coaches that really think outside the box. It's not only the best offensive system I've been a part of, but the best offensive staff I've been a part of."
The Huskers will return to spring practice on Saturday. Nebraska's annual Red-White Spring Game presented by First National Bank is set for Saturday, April 21 in Memorial Stadium and is sold out.