Husker kicker Henery finalist for Rudy Award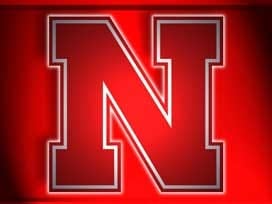 Husker kicker Alex Henery has been named a finalist for the Rudy Award.
Nebraska place-kicker and punter Alex Henery has been named one of three finalists for the fourth annual college football Rudy Awards, announced Tuesday by The Rudy Foundation. The award honors student-athletes who demonstrate exemplary Character, Courage, Contribution and Commitment to their collegiate football teams, the same traits immortalized in the blockbuster film "RUDY."
The three finalists will be honored and the overall winner announced during the Priority Payment Systems Awards Ceremony, to be held in conjunction with the American Football Coaches Association Convention on Jan. 11 in Dallas. Henery is joined on the finalist list by Boston College's Mark Herzlich and North Carolina State's Michael Lemon.
Rudy Ruettiger will personally present each individual with a classic finalist award and an academic scholarship will be made in his name to the general scholarship fund of his university. The overall winner will be presented with the bronze Rudy Award trophy and top scholarship.
"We established this award as a special way to honor and recognize college football players for the size of their hearts instead of the enormity of their stats," Ruettiger said. "I am so excited to see how this award has grown into one of the top collegiate honors for kids who weren't born with tremendous athletic talent, perhaps, but have overcome the odds and persevered because of their heart. Each one of this year's nominees truly exemplifies CHARACTER, COURAGE, CONTRIBUTION and COMMITMENT in sports and in their respective communities."
A walk-on from Omaha, Neb., Henery is the most accurate kicker in NCAA history (.894) by connecting on 68-of-76 career field goal attempts. The senior became Nebraska's all-time scoring leader with 396 points following the Big 12 Championship game Dec. 4. A three-time All-Big 12 selection and two-time Lou Groza Award semifinalist, Henery has also been active off the field and was named to the 2010 Brook Berringer Citizenship Team.
More than 825,000 fans contributed online votes this year, which counts as one vote in addition to the Selection Committee. A record 55 of the 120 Division I FBS football programs were represented in the nominations for the award. For more information, visit www.CollegeRudyAwards.com.