Husker Memories of Season Openers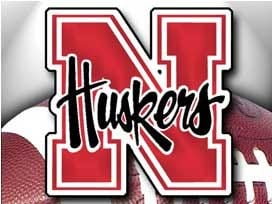 Posted By: Sports
Regardless of level, whether it be Pop Warner or even college ball, football players tend to cherish the season opener.
When asked which one sticks out in his football career, linebacker Will Compton said it hasn't even happened yet.
"I think this one. I think this one will be the one. I mean I kind of just remember, I kind of remember stuff every year, but I think this will be one that I'll remember forever."
FOR MANY OF COMPTON'S TEAMMATES – IT'S A SCARLET AND CREAM OPENER THEY DEPOSIT INTO THEIR MEMORY BANK.
"My best memory is probably when I got my first start here, redshirt freshman year. I ran out in front of the crowd with all those 85,000 screaming fans."
"My first touchdown. It was my first carry and my first touchdown ever so, I was really excited about that."
NOT EVERYONE IS AS COMPOSED.
THIS BIG HIT COVERED UP DAIMION STAFFORD'S PRE–GAME ANXIETY.
"Last year the opener I remember being scared. I don't think I slept the night before."
IT'S IN THAT SITUATION WHERE COACH BO PELINI'S PROCESS MAY HELP.
THE FIFTH YEAR HEAD COACH KEEPS EVEN KEAL – NOT PUTTING TOO MUCH INTO ONE GAME.
"I remember them all. In this profession you know you remember every game. It has to be an every day, all the time thing."
The Huskers may treat Saturday like any other game, but it's tough to ignore the magic that often comes with a season opener.
Maybe it's a Daimion Stafford jaw–dropping hit, or a T–Magic like touchdown.
For 20–12, we'll just have to wait and see.