Husker Men Defeat Illini 53-43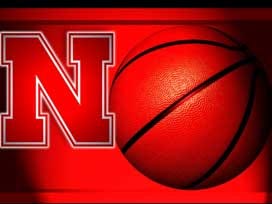 Posted By: Sports
Story Courtesy: Nebraska Athletics
Lincoln – Nebraska moved to 2-2 in Big Ten play after defeating Illinois 53-43 Sunday at Pinnacle Bank Arena.
Below are some post game notes and quotes from the Huskers:
Notes
*-Nebraska's 43 points allowed is the second-lowest total a Tim Miles coached Nebraska team has allowed in his three seasons (42 by Loyola Marymount on Dec. 23, 2014).
*-The 27.3 percent shooting by Illinois is the lowest by an opponent in the Tim Miles era and the lowest by a Husker opponent since Grambling shot 25.0 percent on Dec. 21, 2010. It is the lowest by a conference opponent since Kansas State shot 23.4 percent in s 57-42 Husker win on Jan. 11, 2006.
*-The 43 points allowed is the lowest to a conference foe since Colorado scored 41 on Feb. 18, 2009.
*-With 18 points today, Terran Petteway reached double figures for the 27th straight game. It is the longest streak by a Husker since Tyronn Lue, who had 36 straight spanning the 1996-97 and 1997-98 seasons.
*-Tarin Smith grabbed a career-high five rebounds in 20 minutes off the bench.
*-Shavon Shields tied his personal best with five assists, as he also had five dimes against Creighton earlier this season.
*-Nebraska has now won 10 of 12 Big Ten games since moving into Pinnacle Bank Arena
*-Nebraska has won 3-of-4 meetings with Illinois in Lincoln since joining the Big Ten.
Nebraska Men's Basketball Coach Tim Miles
On his overall impression of the game
"I thought we just stayed with it. The whole night, our guys just stayed with the game plan and made life difficult for (Malcolm) Hill. I thought we did a good job of taking away their screen and roll actions. You know, I thought Coach (John) Groce did a good job of setting screening actions. We're sitting there at one point late in the game with six or seven minutes left, and we're holding them to 27 percent and were only up six. I mean you can't play much better defense than what we did. We weren't awful turning the ball over, and we were shooting at a decent percentage. It was just one of those nights. I was really proud of our team effort. You've got to have all five guys moving as one all the time. Everyone was really locked into the game plan and did a nice job."
On the rotation and why Leslee Smith didn't get much playing time
"You know, we just felt like we were better with our main six or seven and because we couldn't extend it all to the level we felt comfortable. We didn't love the matchups. That's just the way it goes on some nights. Wisconsin could be the same or different. The next game after that could be, too. It kind of depends on the night."
On what he thought of the defensive effort
"Well it was really good. I was very proud of our guys. I thought they played extremely hard and stayed with it. I think, then, if you flip it to our offense and you see Terran (Petteway) and Shavon Shields combine for nine assists between the two of them. I think that just shows the mindset of the team. We trust each other. We move the ball for each other. I thought that was really critical. I thought David Rivers was really great the first half. And I thought Tarin Smith was really critical for us, too. He played well for the most part. I thought he had a great deal of poise. I mean those stats are really good for a freshman."
On the momentum from the last two games going into Wisconsin
"No question about it. Obviously winning is a big part of it, but at the same time, I think that our guys just feel better about where they are at this point in the season. Our practice after Rutgers, our body language and our posture was just completely different while watching film. Guys weren't sitting there like they were gassed. And this is the grind. January is the grind. I always say January is like Wednesday. The whole month of January in college basketball is like hump day. There's no light at the end of the tunnel and you've been playing for so long. Sometimes it takes a lot to keep these guys going. Everybody knows that January is like Wednesday."
Illinois Men's Basketball Coach John Groce
Opening Statement
"I was really proud of our guys effort tonight. I thought from an effort standpoint, it matched our effort we had Wednesday night against Maryland. We put two games back-to-back now where I think we played with extra ordinary effort. Guys are playing a lot of minutes right now–I thought they gave a lot of themselves tonight. I thought defensively we finished with a .83 defensive efficiency rating, and when you do that on the road in the Big Ten, you give yourself a chance to win basketball games. Unfortunately our four shot makers went 12-for-43, and when that happens and you shoot 27 percent, you are not going to have a chance to win in this league on the road. I certainly did not think it was because our effort, I will say this, a big part of our offensive struggles–Nebraska deserves a lot of credit for that. Their defense is ranked top 25 in the country for a reason when it comes to defensive efficiency. I thought they were very difficult to score on tonight. I thought they defended very well–made it hard to get quality shots. The shot clock came into play a couple times there. They did a great job. I think the combination of them defending the way they did, and they are good at it, combined with the fact that we missed some shots. Maybe we could have made a higher percentage and been a little bit more efficient on that end–I thought that was the difference in the game. no question about it, I thought our defense was good enough to give us a shot to win. I was really proud of our guys effort at that end of the floor."
On if he anticipated shooting that many three's earlier
"You know right now for us we have four guys that have been recruited and can make them, and we did not make them tonight. We went 12-43. I think some of the things Nebraska does well is protecting the paint, not just tonight, all you have to do is watch the tape and see their statistics, it doesn't take a rocket scientist to figure that out. They did a good job of that tonight, and I thought we did a good job of sharing the ball early and we missed. I thought we got better as the first half went on, then we did in the second half. I think they clamped down a little bit more in the second half and we ran out of gas. With guys playing heavier minutes than normal, but we have no excuses. We have to step up and make more plays."
On if effort was carried over from Maryland
"Oh I thought the carryover was identical. I thought our effort was tremendous and our focus and concentration and scouting was tremendous. We just didn't make shots tonight and ran into a very-very good defensive ball club."
On if his teams shots were ?'good shots'
"I think most of them were, I thought at the half we had 17 three's and in my mind we took three or four bad ones out of the 17 and we were 3-17. I don't have as much as a good recollection on the remaining game, but we came out in the second half to start, and Nunn got an open shot off of a curl and missed it. Then we had a three that went in and out on the next possession. So we executed pretty well in the first two possessions and came up empty. Felt that way a lot tonight, but again, give them credit I think their defense is tremendous."
On what Nebraska does well defensively
"A lot of things, I think they do cover the perimeter well, I think they are physical and keep it really tight. I think they defensive rebound well. They make you beat them. They are not going to beat themselves on that end of the floor. I just think that they are really solid defensively."
Nebraska Players and Avery Harriman, son of Assistant Coach Chris Harriman
Avery Harriman
On his favorite play
"My favorite play was the players doing great. They did super awesome on the game–on the game tonight. I am so proud of them."
Nebraska Forward Shavon Shields
On his favorite play of the game
"I was shooting my free throws at the end of the game, and I heard Avery saying 'come on Shavon!,' That was my favorite."
On if he expected Illinois to shoot so many three-pointers
"Kind of. That was one of our things, to get to shooters. They have a lot of guys that can shoot, so that was definitely one of our keys to the game."
On comparing how the team feels now compared to a week ago
"Day and night. It is a big difference from losing to winning. I think there is a lot of confidence in the locker room. We just need to keep building off that."
On if any Illini injuries changed their game plan coming in
"Not at all. They just had a great win against a top-10 team in the country (Maryland), so we knew they were going to be a good team and a great battle for us."
On the team's defense
"It was great. Coach Miles, one of his things is seeing five guys rotating at the same time, all on the same page. I felt that we were like that for the most part. We gave up a couple offensive rebounds and a couple of easy shots, but we did great other than that."
On what it means to have Avery on stage
"Ecstatic that he is cancer free and we can go play golf this summer again, it is going to be awesome."
Senior Forward David Rivers
On the team's defense
"I agree with that. We played pack defense and just executed what the coaches have been preaching to us all week. We executed on defense and offense combined."
On what was working defensively
"We were solid on defense packing it in, keeping it tight, trying to get the shooters the best we could. I think our screen and roll defense was good tonight and that was something we were working on. That was a big key for us coming into this game. Screen and roll defense. And I think we did a pretty good job with that tonight."
On what it means to have Avery on stage
"It is awesome man. For what he went through he is like— I mean he is little, but everybody can look up at what he has been through. He is big to the team, we are like a family. So it is big for everyone."