Husker men host Creighton Thursday Night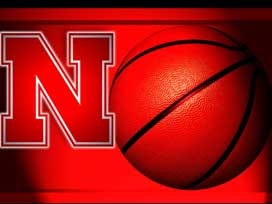 Posted By: Sports
Nebraska Cornhuskers
2012-13 Record: 6-1, 0-0 Big Ten
Head coach: Tim Miles
Record at Nebraska: 6-1 (1st year)
Career Record: 289-221 (18th year)
Creighton Bluejays
2012-13 Record: 7-1, 0-0 MVC
Head coach: Greg McDermott
Record at Creighton: 58-23 (3rd year)
Career Record: 338-218 (19th year)
Huskers on TV/Radio/Internet
Internet: ESPN3.com
Play-by-play: Mike Gleason
Color: Rich Zvosec
Radio: Across the state on the IMG Husker Sports Radio Network, including KLIN (1400 AM/94.5 FM) in Lincoln, KFAB (1110 AM) in Omaha and KRVN (880 AM) in Lexington.
Play-by-play: Kent Pavelka
Color: Matt Davison
Internet Radio/Stats: Free on Huskers.com
Satellite Radio: XM Ch. 190; Sirius Ch. 123
Huskers Host Bluejays Thursday Night
The Nebraska men's basketball team looks for another early-season signature win Thursday night when the Huskers welcome No. 16/13 Creighton to the Devaney Center Thursday night.
Tipoff is set for 7:02 p.m. and tickets are on sale for Thursday's contest by visiting Huskers.com, calling the Nebraska Ticket Office at 800-8-BIGRED or at the Devaney Center Ticket office beginning at 5:30 p.m. As of Wednesday morning, nearly 12,000 tickets have been sold for the matchup between the Huskers and Bluejays.
The game will be shown nationally on ESPN3.com with Mike Gleason with Rich Zvosec on the broadcast. ESPN3.com is available to fans with subscriptions to participating high speed internet service providers (
http://espn.go.com/watchespn/affList
). The game will also be available on the WatchESPN app for customers in participating cable systems.
Thursday's game will be carried across the state on the 29-station Husker Sports Network, including flagship stations KLIN (1400 AM/94.5 FM) in Lincoln, KFAB (1110 AM) in Omaha and KRVN (880 AM) in Lexington, with Kent Pavelka and Matt Davison calling all of the action. The game can be heard for free on Huskers.com and is also available on the Huskers' app on iOS or android devices. Thursday's game is also available on both Sirius (Ch. 123) and XM (Ch. 190) satellite radios.
Nebraska comes into Thursday's contest with a 6-1 mark following a 63-51 win over USC on Monday night. Nebraska's 6-1 mark matches the program's best start in 20 years, and the Huskers are coming off consecutive double-figure wins over Wake Forest and USC since falling to Kent State. Nebraska has relied on its veterans, as Dylan Talley (15.6 ppg), Ray Gallegos (14.0 ppg) and Brandon Ubel (14.0 ppg) the Husker attack. Gallegos has been playing the best basketball of his career, scoring 20 points in each of his last two contests. Nebraska has also been stout on the defensive end, holding opponents to 58.6 ppg, while only one opponent has topped seven points this season.
The Huskers will be tested by a veteran Creighton squad which comes in with a 7-1 record following an 80-51 rout of St. Joseph's last Saturday. The Bluejays, which returned four starters from a 29-win team in 2011-12, are led by All-American Doug McDermott, who averages 21.3 points and 7.1 rebounds per game.
By the Numbers
85.7– Shooting percentage of senior Andre Almeida over the Huskers last five games (24-of-28), a stretch where he is averaging 12.0 points, 5.6 rebounds and 2.0 blocked shots per game. Almeida has made his last seven field goals dating back to the Wake Forest contest.
7– Straight meetings in the Nebraska-Creighton series won by the home team dating back to the 2005-06 season. The Huskers have won the last three matchups in the Devaney Center.
7– Number of scholarship players who played for the Huskers against USC, as Shavon Shields returned to action Monday night. Shields had two points and two assists in 10 minutes off the bench for the Huskers.
2006– The year of Nebraska's last non-conference home sellout, as the Huskers have sold over 12,000 tickets as of Wednesday morning.
Scouting Creighton
The Bluejays come to town with a 7-1 record, including wins over Wisconsin, Arizona State and St. Joseph's in the first month of the year. Creighton, which is ranked 13th and 16th, respectively in this week's polls, feature one of the nation's best offenses, averaging 82.6 points per game. Greg McDermott is in his third year at CU after coaching at Iowa State, Northern Iowa, North Dakota State and Wayne State. McDermott and Miles have squared off several times before during their days at the Division II level, but Thursday's game will be the first meeting of the two as Division I coaches since Dec. 31, 2006, a 67-54 win by Iowa State over North Dakota State.
Creighton features one of the nation's top players in junior forward Doug McDermott, who averages 21.3 points and 7.1 rebounds a game. McDermott is a returning first-team All-American and a reigning MVC Player of the Year. He is one of four starters back for Creighton, as senior forward Gregory Echenique (10.4 ppg, 6.5 rpg) mans the interior, while Grant Gibbs (7.3 ppg; 6.0 apg) and Austin Chatman (8.8 ppg; 4.8 apg) guide a prolific attack.
Series History
Nebraska and Creighton are meeting for the 46th time in series history on Sunday, with the Cornhuskers holding a 25-20 advantage. The home team has held serve in recent years, with the home team winning the last seven matchups. Nebraska has won the last three games in Lincoln, including a 59-54 win over McDermott's squad during the 2010-11 season. Prior to 2006, the Huskers had won only once between 1999 and 2005, ending the Bluejays season in the 2004 NIT.
Last season's Game
Despite a career-high 29 points from Bo Spencer, the Huskers fell at No. 22 Creighton, 76-66, at the CenturyLink Center in Omaha. Spencer paced the Huskers with 29 points, hitting 10-of-16 shots from the floor and adding five rebounds, three assists and three steals in a losing effort.
Nebraska, which trailed by as many as nine points in the first half before regaining the lead midway through the second stanza, was within 46-45 with 9:15 remaining before Creighton got five points on a possession, taking advantage of a controversial technical foul on Toney McCray before Nebraska Coach Doc Sadler was called for a technical foul moments later. Doug McDermott hit three foul shots for CU before Grant Gibbs, who was fouled on the original play, added two more to take the Bluejays to a 51-45 lead. On Creighton's next possession, McDermott's three-point play put the Bluejays up 54-45 capping an 11-0 spurt that turned the tide of a well-played game through the first 30 minutes. McDermott led three Bluejays in double figures with 24 points and 12 rebounds, hitting 9-of-15 shots from the floor.
Last Time Out
Ray Gallegos had eight of his season-high 20 points in a decisive 19-2 spurt, as Nebraska improved to 6-1 on the season with an impressive 63-51 win over USC Monday night at the Devaney Center. Gallegos, who posted his second straight 20-point night, electrified a season-high crowd of 10,045, scoring the Huskers' final eight points of the half, turning a 25-all tie into a 33-25 halftime lead into the break. Gallegos scored Nebraska's final 11 points of the half, including a trio of 3-pointers, to stake the Huskers a lead they would not relinquish.
Nebraska, which improved to 6-1 on the season, took control on the defensive end of the floor after the break, holding USC without a field goal for the first 7:14 of the second half and a span of 10 minutes dating to the final minutes of the first half, as the Huskers built a 17-point lead, at 44-27, after Dylan Talley's 3-pointer with 13:40 left. The Huskers eventually pushed the lead to 20 points after Gallegos' career-best fifth 3-pointer of the evening, and cruised to a 12-point win. Dylan Talley joined Gallegos in double figures with 14 points, while Brandon Ubel had nine points, seven rebounds and a season-high four assists for the winners, who held USC (3-3) to 38 percent shooting.
Worth Noting from the USC Game
•-Nebraska improves to 6-1 on the season, the Huskers' best start since the 2008-09 season and the fourth time in the last decade Nebraska has opened with a 6-1 mark. The last time Nebraska started the season with a better seven-game record was in 1992-93 (7-0).
•-Ray Gallegos' 20 points matched his season and career high (also vs. Wake Forest on Nov. 27). His six 3-pointers were also a personal best, topping his four 3-points in four other games. Gallegos now has 23 3-pointers this season after making 21 in his first two seasons at Nebraska.
•-Gallegos' 20-point game is the sixth by a Husker in 2012-13 (by four different players).
•-Nebraska's 11 3-pointers were a season high, as the Huskers' previous best was 10 against Tulane on Nov. 21.
•-Nebraska held USC to a season-low 51 points (previous low was 49 vs. Texas) and USC became the third Husker opponent to shoot less than 40 percent from the floor.
•-Brandon Ubel's four assists were a season high, as he had four in NU's six games..
Fans Can Sign Pinnacle Bank Arena Beam on Thursday
Members of the public are invited to sign the last steel beam that will be hoisted into Lincoln's Pinnacle Bank Arena. The West Haymarket Joint Public Agency will host two signing events this week to celebrate the project, including one on Thursday night. The beam will be on display in the Hendricks Training Complex on Thursday for the Nebraska-Creighton game. Fans will be able to sign the beam before the game or at halftime and the beam will be available to sign beginning at 5:30 p.m. A game ticket to Thursday's game is required for access.
The beam will also be presented on Dec. 7 at Iron Horse Park in the Haymarket district. The signing will run from 4 p.m. to 7 p.m., to coincide with the First Friday Art Walk.
Creep, Walk, Crawl, Run
With four new starters from last season and an eight-player rotation which includes only two players who saw the court last season, it has taken some time to implement a new offensive system and the headline has been a common mantra of Coach Miles during his first season on the job. Last year, his Colorado State team led the Mountain West Conference in field goal percentage, 3-point percentage and free throw percentage, ranking in the top-10 nationally in both free throw and 3-point percentage. The 2012-13 Huskers come into Thursday's contest with Creighton ranked seventh, 10th and seventh, in those respective categories, but come off a season-high 79 point performance against Wake Forest and a 63-point night against USC.
One area where Nebraska has made early strides is getting to the free throw line more often. NU averaged just 10.0 attempts in its first three games, but has more than doubled that in recent games. NU has averaged 20.0 free throw attempts in its last four contests.
Ubel Proving Offense, Leadership
Senior Brandon Ubel came into the 2012-13 season as the Huskers' most known quantity and NU's most experienced player – by a wide margin. Ubel came into this season with 59 career starts at Nebraska, while the remaining seven returnees had combined for seven career starts for the Scarlet and Cream.
While most known for his rebounding, Ubel has picked up the scoring slack in the early going, averaging 14.0 points and 6.9 rebounds per game, as he ranks among the Big Ten leaders in both categories.
Ubel, who had one double-double in his first three seasons, already has a pair of double-doubles in 2012-13, a 21-point, 12-rebound effort against Southern on Nov. 11, and a 17-point, 13-rebound outing in the loss to Kent State on Nov. 24. Ubel's 13 rebounds against the Golden Flashes were the second-highest total in the Big Ten this season.
Ubel, who averaged only 5.7 points per game over his first three seasons at Nebraska, has become more offensive-minded as a senior, reaching double figures in each of the Huskers' first seven contests despite averaging less than 10 attempts per contest. He is second in the Big Ten in field goal percentage, shooting at 62.3 percent.
He began the season with a career-high 21 points in the win over Southern before pacing Nebraska with 17 points in a 50-48 win over Horizon League favorite Valparaiso. Ubel had 17 points on 6-of-8 shooting in the loss to Kent State and 11 points in 18 minutes in the win over Wake Forest. Against USC, he was held to nine points, but grabbed seven rebounds, dished out four assists and limited USC's Dewayne Dedmon to just two points.
The 6-foot-10 forward is the Huskers' top returning rebounder (5.3 rpg) and second-leading scorer (6.7 ppg) while being one of the Huskers' most consistent performers at the free throw line. Ubel is eighth on Nebraska's career free throw percentage, as he went over 200 career free throw attempts on Nov. 24 against Kent State. Last year, Ubel shot 82.5 percent from the foul line.
Ubel closed out his junior season by playing some of the best basketball of his career, averaging 9.3 points on 68 percent shooting, 5.0 rebounds and 1.8 assists per game in the Huskers' final six contests. He reached double figures in scoring seven times in 2011-12, including a season-high 17 points against Iowa on Feb. 28, on a perfect 7-of-7 shooting from the floor.
Talley Takes Offensive Role
Senior Dylan Talley came into the 2012-13 season as the Huskers' most proven scorer and has shown versatility early in the season. The 6-foot-5 senior enters Thursday's game averaging 15.6 points, 6.3 rebounds and 2.7 assists per game. He is seventh in the league in scoring and 16th in rebounding while playing a league-high 35.5 minutes per game after being limited for most of last year with a thigh injury.
Talley put on a display against Kent State on Nov. 24, scoring a career-high 27 points, grabbing six rebounds and dishing out three assists, as Nebraska suffered its first loss. Talley is averaging 18.2 points per game over Nebraska's last five games, beginning the stretch with a then-NU best 22 points against Nebraska-Omaha on Nov. 18. He also paced the Big Red with 17 points and seven assists in a 61-57 win over Tulane on Nov. 21 and had 14 points and seven rebounds in the win at Wake Forest. Talley also finished with 14 points in the win over USC.
His biggest effort this year may have come in the only game he was held out of double figures. Against Valparaiso, Talley scored one point, but topped NU in rebounds (six) and assists (four) while holding reigning Horizon League Player of the Year Ryan Broekhoff to just 2-of-11 shooting in NU's 50-48 win.
In his first season at Nebraska, Talley tied for the Big Ten lead in scoring by a reserve, averaging 8.9 points per game, as he was in double figures 11 times. Talley has been a prolific scorer throughout his collegiate career, earning America East Conference Rookie-of-the-Year honors in 2009-10, averaging 11.8 points per game at Binghamton University. At Blinn (Texas) College, he was sixth nationally in scoring at 23.0 points per game.
Return of the Redshirts
While Nebraska had six returning letterwinners back from the 2011-12 team, it is a pair of returning redshirts who have taken the slack from a lineup which lost four starters from last year. Senior center Andre Almeida and junior guard Ray Gallegos have played major roles early on.
Almeida missed all of last season following a knee injury after playing 30 games in 2010-11, but has been healthy and playing solid basketball early on. He is averaging 9.4 points on 66 percent shooting, 5.0 rebounds and 1.9 blocks per game, leading the Big Ten in field goal percentage and ranking third in blocked shots.
After a slow offensive start, Almeida is playing some of the best basketball of his career, averaging 12.0 points on an eye-popping 86 percent shooting, 5.6 rebounds and 2.0 blocked shots per game over the Huskers' last five games.
He enjoyed the best game of his career at Wake Forest, when he had 20 points on 9-of-10 shooting and a career high 11 rebounds to earn Big Ten Player-of-the-Week honors on Dec. 3. It marked the first time since 2009 that a Big Ten player had 20 points and 10 rebounds while shooting 90 percent from the field. He played just 15 minutes against USC because of foul trouble, but had eight points and three blocked shots in holding USC to a season-low 51 points. Almeida began the stretch against UNO on Nov. 18, when he had 19 points on 9-of-11 shooting, and matched his then-career best with seven rebounds. Against Tulane, the 6-foot-11 center keyed Nebraska's second half effort against Tulane on Nov. 21 with 10 points, six rebounds and four blocks, scoring nine of his 10 points in the second half.
In 2010-11, he averaged 5.2 points on 56 percent shooting, 3.3 rebounds and 1.3 blocked shots per game as the Huskers' top reserve in the post. Almeida reached double figures on five occasions, including a 20-point, seven-rebound effort in his debut against South Dakota. Two of Almeida's best efforts of 2010-11 came against a pair of top-five teams, as he had 10 points and seven rebounds at No. 3 Kansas and 10 points on 5-of-5 shooting and five rebounds in 15 minutes off the bench in Nebraska's win over third-ranked Texas. Almeida was a force on the defensive end, ranking sixth in the Big 12 in blocked shots.
While Almeida used his redshirt year to recover from injury, Gallegos worked on improving his shooting and all-around game and the changes have been evident early on in 2012-13.
Gallegos, who averaged 2.6 points per game in 2010-11, is third on the team in scoring at 14.0 points per game, leading the Big Ten with 3.3 3-pointer per game. He is shooting 41 percent from 3-point range and has been in double figures in six of the Huskers' first seven contests after reaching double figures just three times in his first two seasons.
Gallegos has been on fire the last two games, averaging 20.0 points per game while shooting 56 percent from 3-point range. He posted his second straight 20-point game against USC with 20 points, including a career-best six 3-pointers, while scoring the Huskers' final 11 points of the half to break open a tie game.
At Wake Forest on Nov. 27, he finished with a career-high 20 points on 8-of-13 shooting, as he made his first seven shots of the second half and totaled 17 of his 20 points after halftime. Gallegos has established career bests on three occasions in NU's first seven games, as he had 16 points, including a pair of 3-pointers, in the opener against Southern. His shooting also keyed NU's win over Valparaiso on Nov. 15, as he finished with 14 points, including four 3-pointers.
As a sophomore, he played in 25 games, including a start in the season opener, and averaged 2.8 points and 1.0 rebound per game. The Salt Lake City native's best game of 2010-11 came against Grambling, when he came off the bench for 15 points on 7-of-10 shooting.
20-20 Vision
When Andre Almeida and Ray Gallegos enjoyed 20-point efforts against Wake Forest, it marked the first time since March 5, 2007, that the Huskers had multiple players with 20-point nights. In that game, Marcus Perry (25); Aleks Maric (23) and Paul Velander (20) all eclipsed the 20-point mark.
Husker Ironmen
With a short bench, the Huskers have relied on their starters often through the early part of the season. Talley and Gallegos rank first and second, respectively, in the Big Ten in minutes per game whle NU has three players averaging over 30 minutes per night. Over the last 14 years, only one player – Charles Richardson Jr. in 2006-07 – has averaged more minutes than 32.5 minutes per game, while NU has two players on track this season to eclipse that mark.
Parker Makes A Point
The lone freshman in the Husker starting lineup, Benny Parker became only the 10th freshman to start a season opener since 1995. Parker has been steady early on, averaging 6.1 points on 51 percent shooting and 2.7 assists per game. Parker has a 2.0 assist-to-turnover ratio and has had one turnover or less in five of the Huskers' first seven games.
Parker dished out a career-high seven assists and had one turnover in Nebraska's 61-57 win over Tulane on Nov. 21, and totaled eight points, four assists and a career-high four steals at Wake Forest on Nov. 27. Against UNO on Nov. 18, he had eight points – all coming in the second half – after sitting most of the first half because of foul trouble. Parker also had seven points, three rebounds and three assists in a two-point win over Valparaiso on Nov. 15.
Parker was a four-year starter at Sumner Academy of Arts and Science, leading the school to an 85-15 mark and a pair of state titles during his high school career. As a senior, he averaged 24.8 points, 6.2 assists and 3.9 steals per game, winning the 2012 DiRenna Award, representing the top player in the Kansas City metro area.
Of Nebraska's three active point guards playing this season, two are Division I newcomers, as junior college transfer Mike Peltz joined the team in October. Sophomore Trevor Menke is the Huskers' other primary point guard, as junior college transfer Deverell Biggs is redshirting this season.
Huskers Look to Repeat 2006 Win over Ranked CReighton TEAM
If Tim Miles needs any inspiration for the Huskers on Thursday, he can look back to the 2006-07 season. That year, another first-year Nebraska head coach knocked off a nationally ranked Creighton team, as Nebraska posted a 73-61 win over the No. 20 Bluejays. Freshman Ryan Anderson had 19 points to pace four Huskers in double figures, as the Huskers shot 67.6 percent from the field.
RIvers Looks to Get into Offensive Flow
Throughout the summer and the preseason, one Husker returnee who was flying under the radar was sophomore David Rivers. The 6-foot-7 wing totaled only 20 points and 16 rebounds in 19 contests as a freshman, but has added nearly 20 pounds since last year and has made significant strides.
Rivers' improvement has been evident early on, as he has averaged 4.8 points and 4.0 rebounds per game as the Huskers' sixth man in 2012-13. He has already eclipsed his entire freshman year totals in points, rebounds and blocked shots in just seven games. Rivers has been a consistent scorer off the bench, totaling at least five points in five of the Huskers' seven games, including each of the last four.
Rivers played a major role at Wake Forest with five points, a career-best seven rebounds and two assists in the win at Wake Forest and had five points and four rebounds in 23 minutes against USC. Rivers had seven points and five rebounds against Valparaiso and established personal bests in minutes (27), rebounds (six) and assists (three) in the opener against Southern.
Shields Returns to Add Depth
For the first six games, Nebraska relied on eight scholarship players, as Shavon Shields missed five of NU's first six games with an elbow injury. The break follownig the Wake Forest game allowed Shields time to return to the court and he performed well against USC with two points, two assists and a steal in 10 minutes of action.
His return helps the Huskers depth, as NU has only nine scholarship players available for the 2012-13 season, a total which includes former walk-on Trevor Menke. Of NU's nine scholarship players, only four (Dylan Talley, Brandon Ubel, David Rivers and Menke) saw action for the Huskers during the 2011-12 season.
Shields also provides the Huskers with another scoring option, as only six players broke the scoring column in the Huskers' first three contests before Mike Peltz hit a 3-pointer in the win over Tulane. Nebraska has just 40 points off its bench in the first seven contests.
Walk-on Tradition Continues
While the Nebraska football program is nationally known for its walk-on program, Nebraska basketball has a pair of walk-ons playing significant roles this season in Mike Peltz and Trevor Menke. Peltz joined the Husker roster in time for the start of practice in October, and has become a valuable role player early on.
A two-year starter at Western Nebraska Community College, Peltz has backed up Benny Parker at the point guard spot, but has also seen time at guard and forward, depending on the matchup. He has averaged 2.6 rebounds and 1.4 assists per game in 17.1 minutes per game. Peltz played a career-high 22 minutes against Kent State, where he grabbed six rebounds, including four on the offensive glass, and had three rebounds and two assists in Monday's win over USC.
Sophomore Trevor Menke came to Nebraska as a walk-on, but was put on scholarship for this season for his efforts in the classroom and on the practice court. Menke, who played seven minutes as a redshirt freshman, played a career-high 16 minutes in Nebraska's season opener and has averaged 8.8 minutes per game in five contests. In addition, NU also has two other walk-ons who lettered last year in sophomores Jordan Tyrance and Kye Kurkowski.
Husker Tidbits
•-Nebraska's 4-0 start to begin the season marked the first time the Huskers had opened the year with four straight wins since the 2008-09 season.
•-Husker coach Tim Miles became just the sixth coach in the 117-year history of Nebraska basketball to win his first four games. In fact, only two Husker basketball coaches had won their first four games since 1920.
•-Tim Miles became the first Husker basketball coach since 1920 to win his first road game when the Huskers topped Wake Forest, 79-63.
•-Nebraska's 66-55 win over Southern in the season opener was the 1,400th win in Nebraska's basketball history.
•-Nebraska's 16-point victory at Wake Forest was its largest road margin since a 77-60 win at Minnesota on Nov. 29, 2003, and the seventh-largest win over the past quarter century. Prior to the Wake Forest win, Nebraska has won nine road games by double figures over the last decade.
•-Miles becomes the first Nebraska Head Coach to win his first road game at Nebraska since Paul Schlisser in 1919-20, a 47-9 win over Hastings College on Jan. 13, 1920. Prior to Miles' win, the previous 14 Nebraska basketball head coaches had lost their first road game as Husker head coach.
•-Nebraska's 51-point second half at Wake Forest was its highest scoring half since scoring 55 against Arkansas Pine Bluff on Nov. 15, 2010, a span of 67 games.
•-Nebraska held Horizon League favorite Valparaiso to just 48 points in a 50-48 win, the Crusaders' lowest point total in 29 games dating back to Nov. 25, 2011. Over the last three-plus seasons, Valparaiso has been held to 50 points or less just four times.
•-Nebraska's 50 points in the win over the Crusaders equaled the fewest the Huskers have scored in a win since a 50-44 win over Oregon State on Dec. 12, 2009.
•-Nebraska held Southern to 55 points and Valparaiso to 48 points, marking only the fifth time in the last 60 years that the Huskers had held its first two opponents of the season to 55 points or less (1958-59, 1985-86, 2007-08, 2008-09, 2012-13).
Husker Legacies
The 2012-13 Huskers have a trio of players whose parents starred at either the collegiate or professional level. Freshman Shavon Shields is the son of former Husker and Kansas City Chiefs great Will Shields, who was inducted into the College Football Hall of Fame in December of 2011 and was enshrined last summer. Sophomore Jordan Tyrance is the son of a pair of former Husker standouts, as his father, Pat Tyrance Jr., was a two-time All-Big Eight linebacker and also an NCAA Today's Top Six Award winner, while his mother, Renita Robinson was a former NCAA Triple Jump champion. In addition, sophomore David Rivers' father played collegiately at Arkansas Little Rock for four seasons.
Player Relative Sport-School Worth Noting
David Rivers Ezelle Rivers MBB-Ark.-Little Rock Four-year letterwinner; Starter in 1983-84
Jordan Tyrance Patrick Tyrance Jr. FB-Nebraska Two-time All-Big Eight linebacker
Renita Robinson Track-Nebraska 1989 NCAA Triple Jump Champion
Shavon Shields Will Shields FB-Nebraska 2011 College FB Hall of Fame; 12x NFL Pro Bowls
Huskers Face Daunting Schedule
The Huskers will be challenged during the 2012-13 season, as they will play 18 regular-season games against teams which qualified for postseason play last season. Nebraska will play eight foes a total of 12 times which are ranked or receiving votes in the Associated Press preseason poll, including No. 1 Indiana, fourth-ranked Ohio State and No. 5 Michigan.
Thursday's matchup with No. 16 Creighton is the Huskers' first ranked opponent of the season, but it won't be the last of the 2012-13 season. In all, six Big Ten teams are ranked in the top 19 nationally, including No. 1 Indiana and No. 3 Michigan. The Big Ten enters the week as the No. 1 rated conference in the country in both the RPI and Sagarin ratings.
Of the six-member AP preseason All-America team, three came from the Big Ten, including Cody Zeller (Indiana), Trey Burke (Michigan) and Deshaun Thomas (Ohio State).
Tall Tale
When freshman Sergej Vucetic signed with Nebraska in early May, he was the first seven-footer to join the Husker program in over two decades. The last time NU had a seven-footer on the roster was during the 1990-91 season, when the Huskers had a pair of seven-footers in Rich King, who became a first round pick in the 1991 NBA Draft, and Kelly Lively. Vucetic has seen limited duty for the Big Red, playing one minute time in two contests.
Nebraska Celebrates Final Basketball Season at Devaney Center
The Nebraska men's and women's basketball teams will celebrate their final season at the Bob Devaney Sports Center throughout the 2012-13 campaign. The Huskers will move into the new Pinnacle Bank Arena in downtown Lincoln in October of 2013. The arena, which is set for completion next fall, will become the new home of Husker men's and women's basketball in 2013-14.
As part of the festivities at the Devaney Center during 2012-13, the Huskers plan to highlight the greatest moments and greatest players in the 37-year history of the Devaney Center. At each men's and women's basketball home game during the season, HuskerVision will produce a big screen feature showcasing one of the most memorable moments in men's and women's basketball history.
On the men's side, the memorable Devaney Center moments were compiled by Husker Sports Network radio play-by-play announcer Kent Pavelka and long-time Nebraska men's basketball beat writer Mike Babcock from Hail Varsity magazine. The men's basketball moments include Jamar Johnson's historic buzzer-beater in a win over Kansas, along with outstanding individual performances by legends such as Jack Moore, Andre Smith and Eric Piatkowski. The moments also include dramatic Husker wins over such teams as Michigan State, Oklahoma State and Texas. The Nebraska Athletic Department has created a special "Devaney Center Final Season" logo that is displayed on giant banners draped outside above the north and south entrances of the Devaney Center.
Home Sweet Home
Nebraska has been strong on its home court since the Bob Devaney Center opened in 1976. Nebraska has a 441-142 (.756) record in 37 seasons. Nebraska has enjoyed 36 consecutive winning seasons in the building, as the Huskers will celebrate their final season in the Devaney Center in 2012-13.
Biggs, Pitchford and Petteway To Sit 2012-13 Season
Nebraska will be short-handed for most of the 2012-13 season, as a trio of players will sit out. Transfers Terran Petteway (Texas Tech) and Walter Pitchford (Florida) were part of Tim Miles' first recruiting class, but both will sit out due to NCAA transfer rules. Both players will have three years of eligibility remaining beginning in the 2013-14 campaign. In addition, Miles announced on Nov. 5, that junior college transfer Deverell Biggs will redshirt this year. He will have two years of eligibility remaining beginning in 2013-14.
Huskers Sign trio of Backcourt Stars
University of Nebraska men's basketball coach Tim Miles announced on Nov. 15, that a pair of student-athletes signed National Letters-of-Intent to play basketball for the Husker program beginning in the 2013-14 season.
The class includes guards Nick Fuller (Sun Prairie, Wis.) and Nathan Hawkins (Garland, Texas), both of whom are ranked among the top 30 nationally at their respective positions. Both Fuller and Hawkins are four-year starters at their respective high school programs, and Miles believes that this class, along with the six scholarship newcomers already in the Husker program for the 2012-13 season, will set the groundwork in rebuilding the Husker basketball program.
The fall recruiting class was completed this week with the addition of Tai Webster (Auckland, New Zealand) who is the youngest member of the New Zealand national team. Last summer, he averaged 13.5 points on 53 percent shooting in the 2012 FIBA World Olympic Qualifying Tournament, including 62.5 percent from three-point range.
Name Pos. Ht. Wt. Hometown (School)
Nick Fuller G/F 6-6 195 Sun Prairie, Wis. (Sun Prairie HS)
Nathan Hawkins G 6-5 175 Garland, Texas (Rowlett HS)
Tai Webster G 6-3 185 Auckland, New Zealand (Westlake Boys High School)
Single-Game Tickets and Pick Six Flex Plans Now on Sale
Single-game and mini-plans are now on sale for the final season of basketball at the Devaney Center. Fans can see the Huskers take on some of the best teams in the country, including matchups with nationally ranked Ohio State, Michigan State, Wisconsin and Creighton, as well as contests against USC, Minnesota and Iowa. Tickets can be purchased by visiting Huskers.com, calling the Nebraska Ticket Office at 1-800-8-BIGRED, or by stopping by the Husker Ticket Office during business hours (8 a.m.-5 p.m., Mon.-Fri.).
Single-game tickets for most of Nebraska's non-conference games are set at $5 for upper bench and $10 for upper chair-back seating, while prices for the Big Ten games, as well as the Creighton game, are $10 for upper bench and $15 for chair-back seats. Brought back this year are the popular six-game mini-plans, where fans can create their own schedule package, featuring some of the top games on the Huskers' 2012-13 slate. Fans can save up to $10 if they purchase a six-game mini plan, as prices are $40 (upper bench) and $70 (chair-back) for the packages.
Eichorst Named Athletic Director; Will Replace Retiring Osborne
University of Nebraska-Lincoln Chancellor Harvey Perlman named Shawn Eichorst as the new Nebraska Athletic Director on Oct. 4. Eichorst, who comes to Nebraska after two seasons at Miami, was officially introduced in a press conference on Oct. 9 in Lincoln.
Eichorst replaces Tom Osborne who will retire as athletic director on Jan. 1, 2013, after five years in charge of the Nebraska athletic department. Osborne also spent 25 seasons as the Huskers' head coach from 1973 to 1997, compiling a 255-49-3 record and winning three national championships.
The 45-year-old Eichorst took over the Miami athletic department in April of 2011, after five years as one of the top athletic administrators at Wisconsin under Barry Alvarez. Eichorst also served as an athletic administrator at South Carolina and was the athletic director at Wisconsin-Whitewater, his alma mater. A 1990 graduate of Wisconsin-Whitewater, Eichorst earned a law degree from Marquette in 1995.