Husker Men Host Illinois Sunday Night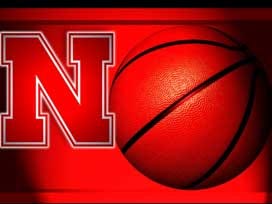 Posted By: Sports
Story Courtesy: Nebraska Athletics
Game #16 vs. Illinois
Date: Sunday, Jan. 11
Time: 7:36 p.m. (CT)
Arena: Pinnacle Bank Arena
Capacity: 15,000
Nebraska Cornhuskers
2014-15 Record: 9-6, 1-2 Big Ten
Head coach: Tim Miles
Record at Nebraska: 43-37 (Third year)
Career Record: 326-257 (20th year)
Illinois Fighting Illini
2014-15 Record: 11-5, 1-2 Big Ten
Head coach: John Groce
Record at Illinois: 54-33 (Third year)
Career Record: 139-89 (Sixth year)
Broadcast Information
Television: BTN
Announcers: Kevin Kugler and Stephen Bardo
Online: BTN2Go
Radio: IMG Husker Sports Radio Network, including KLIN (1400 AM) in Lincoln, KFAB (1110 AM) in Omaha and KRVN (880 AM) in Lexington. Also available online at Huskers.com, on the Huskers App and on TuneIn Radio and the TuneIn Radio App.
Play-by-play: Kent Pavelka
Expert Analysis: Matt Davison
Satellite Radio: Sirius (84), XM (84)
Live Stats: Huskers.com
Probable Starters
Nebraska

2014-15 stats

No.

Name

Pos

Yr.

Ht.

Wt.

G/GS

PPG

RPG

Other

3

Benny Parker

G

Jr.

5-9

172

15/12

6.3

2.1

2.2 apg

5

Terran Petteway

G

Jr.

6-6

215

15/15

19.0

5.6

2.7 apg

31

Shavon Shields

G/F

Jr.

6-7

221

15/15

17.5

6.6

1.9 apg

2

David Rivers

F

Sr.

6-7

200

15/15

5.3

5.2

0.8 apg

35

Walter Pitchford

F

Jr.

6-10

237

15/15

7.7

4.9

0.7 bpg

Illinois

2014-15 stats

No.

Name

Pos

Yr.

Ht.

Wt.

G/GS

PPG

RPG

Other

25

Kendrick Nunn

G

So.

6-3

190

16/7

8.6

2.9

1.3 spg

11

Aaron Cosby

G

Jr.

6-3

205

16/10

7.6

3.4

84.0 FT Pct.

1

Jaylon Tate

G

So.

6-3

170

16/1

3.6

1.0

3.0 apg

21

Malcolm Hill

G

So.

6-6

230

16/16

14.0

5.7

0.8 spg

32

Nnanna Egwu

F/C

Sr.

6-11

250

16/16

7.9

5.4

1.8 bpg
Huskers Take on Illinois Sunday Night
The Nebraska men's basketball team looks to build some momentum, as the Huskers play host to Illinois at Pinnacle Bank Arena Sunday evening.
Tipoff between the Huskers and Fighting Illini is set for 7:35 p.m. and the game will be nationally televised on BTN with Kevin Kugler and Stephen Bardo on the call. The game is also available online and on mobile devices on BTN2Go.
The game will be broadcast across the state of Nebraska on the IMG Husker Sports Radio Network, including KLIN 1400 AM in Lincoln, 1110 KFAB in Omaha and KRVN 880 AM in Lexington with Kent Pavelka calling the action and Matt Davison adding color commentary. The game can be heard for free on Huskers.com and available on the Huskers' app on iOS or android devices, as well as on TuneIn Radio and on SiriusXM Satellite Radio.
As of Friday afternoon, only a limited number of singles were available in the 300 Level at $10 apiece and can be purchased by visiting Huskers.com or calling the NU Athletic Ticket Office at 800-8-BIGRED. Additional tickets may open up on game day, and the Pinnacle Bank Arena Ticket Office opens 90 minutes before each contest.
The Huskers (9-6, 1-2 Big Ten) broke into the victory column for the first time in Big Ten play with a 65-49 win over Rutgers on Thursday. Junior guard Terran Petteway led the Huskers with 20 points and five assists for his eighth 20-point night of the season. Shavon Shields, Walter Pitchford and Benny Parker combined for 29 points, 12 rebounds and five assists in helping the Huskers snap a two-game losing streak. The Huskers were solid on the defensive end, forcing 19 turnovers and holding Rutgers to 34.7 percent shooting and their third-lowest output of the season.
Nebraska got a big boost from the return of Moses Abraham and Leslee Smith from injuries and solid play from Nick Fuller, as they helped Nebraska's bench combine for 12 points and 12 rebounds in Thursday's win. In all, the Huskers got nine players into the scoring column, while no player played more than 34 minutes. The Huskers will need the depth, as Sunday's game wraps up a stretch of three games in seven days for the Big Red.
Illinois comes into the matchup with an 11-5 record following a seven-point win over No. 11 Maryland on Wednesday. Illinois is averaging 76.1 points per game and shoots 37 percent from 3-point range. The Fighting Illini are also solid at the line, where they lead the Big Ten by hitting 78 percent from the charity stripe.
Numbers 2 Know
.384 – Field goal defense for the Huskers this year, which is on pace to be the Huskers' best since the 1960-61 season (.367).
8 – NU has held eight of its first 15 opponents under 40 percent shooting, including six of the last seven foes.
9-1 – Assist-to-turnover ratio by Benny Parker over the last five games, which trails his 11-to-1 steals-to-turnover ratio in that same strech.
48 – Points that Terran Petteway needs to reach 1,000 for his career as he has 952 career points, including 88 as a freshman at Texas Tech in 2011-12.
188 – Days it took for Leslee Smith to return to action from a torn left ACL suffered on July 3. Smith, who was cleared for practice last Friday, had two rebounds, two assists and a blocked shot in Thursday's season debut.
Scouting Illinois
Illinois comes to Lincoln with an 11-5 record and is 1-2 in the Big Ten following a 64-57 win over No. 11 Maryland on Wednesday. The effort was highlighted by a 28-point performance from sophomore Malcolm Hill, as he went 9-of-18 from the field, including four 3-pointers, and 11 points, nine rebounds and four blocked shots from senior center Nnanna Egwu.
Illinois, which went 20-15 and reached the second round of the NIT last season for third-year coach John Groce, had four returning starters, but have been without senior guard Tracy Abrams, who will miss the entire season following knee surgery. The Illini lost a second starter for an extended time, as senior guard Rayvonte Rice suffered a broken left hand earlier this week and will be out several weeks. Rice was Illinois' leading scorer (17.2 ppg) and rebounder (6.9 rpg) at the time of the injury.
The Illini opened the year with six straight wins, including a 62-54 victory over Baylor in the Las Vegas Invitational, before faltering with three losses in a four-game stretch, including to then-nationally ranked Miami and No. 7 Villanova. In Big Ten play, Illinois lost a pair of road games at Michigan, where the Wolverines came back from a 13-point second-half deficit and won in OT, and at Ohio State before knocking off Maryland in its Big Ten home opener.
Hill is second on the team in scoring at 14.0 points per game while chipping in 5.7 rebounds per outing, while fellow sophomore Kendrick Nunn is at 8.6 points per game, including 44 percent from 3-point range. As a team, Illinois shoots 37 percent from long distance and is holding opponents to under 40 percent shooting.
Nebraska-Illinois Series History
Illinois leads the all-time series, 11-4, over Nebraska in a series that dates back to 1921. The Illini have won four of the six matchups since the Huskers joined the Big Ten. The two teams split last year's meetings, the home team holding serve (Nebraska, 67-58 in Lincoln; Illinois, 60-49 in Champaign).
Prior to Nebraska joining the conference, the Huskers and Illini had played only once since 1976 – a 100-73 Husker victory in the 1990 San Juan Shootout. Illinois has won three of the five meetings in Lincoln, but Nebraska has won two of three matchups since joining the Big Ten.
Last Year's Meetings
at Nebraska 67, Illinois 58: Shavon Shields scored a career-high 33 points, making all 15 of his free throws for Nebraska's best performance at the line in 32 years, and the Cornhuskers won 67-58. The Huskers pulled away with the help of a defense that held Illinois to two field goals over the last 6:57. Terran Petteway added 16 points to join Shields in double figures.
at Illinois 60, Nebraska 49: Illinois used a 12-0 run midway through the second half to earn a 60-49 win over the Huskers. Kendrick Nunn led the Fighting Illini with 13 points, while Rayvonte Rice and Malcolm Hill put up 10 points apiece. Terran Petteway paced the NU offense with a team-high 13 points while Shavon Shields pitched in eight points and grabbed nine rebounds.
Last Time Out
It was a night of happy returns for the Nebraska men's basketball team, as the Huskers broke into the win column with a 65-49 victory over Rutgers Thursday night.
The win not only snapped a two-game losing streak for Nebraska (9-6, 1-2 Big Ten), but saw the return of Moses Abraham and Leslee Smith to the lineup after injuries. The return of Abraham and Smith, along with the play of redshirt freshman Nick Fuller, who had four points and four rebounds in 13 minutes off the bench, helped limit the wear and tear on the starters, as no Husker played more than 34 minutes in Thursday's win.
Terran Petteway led the Huskers with 20 points – his eighth 20-point effort of the season – and five assists, as NU enjoyed a balanced offensive night. Shavon Shields, Benny Parker and Walter Pitchford combined for 29 points, 12 rebounds and five assists, as all three finished with between nine and 11 points.
Parker and Shields combined for all eight points in an 8-0 surge that stretched a 28-27 lead in the opening minute of the second half into a nine-point cushion. Parker hit consecutive 3-pointers before finding Shields on a driving layup that pushed the lead to nine and forced a Rutgers timeout.
The Scarlet Knights got within 38-33 after a Greg Lewis jumper with 12:23 left, but Nebraska blitzed the visitors with a 9-0 run over the next 1:21, as a pair of Petteway layups after steals pushed the margin to 47-33, and the Huskers led comfortably the rest of the way.
Nebraska forced 19 Scarlet Knight turnovers and harassed Rutgers to shoot 35 percent from the field, including 2-of-13 from 3-point range.
Notes from the Rutgers Game
Nebraska held Rutgers to 34.7 percent shooting, the sixth time in the last seven games an opponent has been held under 40 percent.

Terran Petteway finished with 20 points – his eighth 20-point game of the year and 20th of his career. He also finished with five assists, matching his second-best total of his career, and two blocked shots. Petteway has now been in double figures in 26 straight games dating back to last season, which is the longest streak by a Husker since Tyronn Lue in the 1996-97 and 1997-98 seasons.

Nebraska finished with 14 assists to match a season high.

Nebraska finished with nine turnovers, its second-lowest total of the year. NU has had 10 or less turnovers in each of the past three games.
Worth Noting
Sunday's meeting is the first of two matchups with the Illini this season. NU goes to Champaign on March 4 in its final regular-season road game of the year. Illinois is one of the five opponents that NU faces twice (also Iowa, Maryland Minnesota and Wisconsin).

The Huskers have won 2-of-3 meetings with Illinois in Lincoln since Nebraska joined the Big Ten in 2011-12.

Nebraska is 9-2 (.818) in home Big Ten games and 21-4 (.840) in all home games since moving into Pinnacle Bank Arena prior to the 2013-14 season.

Not only have the Huskers led in the second half in all six losses, but Nebraska has been within one possession in the final two minutes of regulation or in OT in five of the six games. The Iowa game on Monday was the only time NU has not led or been within three points in the final two minutes, as Nebraska trailed by five with 2:00 left.

Nebraska played with its full lineup for the first time this season in Thursday's win over Rutgers, as Leslee Smith and Moses Abraham both returned from injuries. Smith had been sidelined with a torn ACL suffered in July, while Abraham missed the last seven games with a broken hand.

Nebraska has done a nice job of converting opponents' mistakes, averaging 15.3 points per game off opponent turnovers. Nebraska had 17 points off turnovers in Thursday's win over Rutgers.

As juniors Shavon Shields (911) and Terran Petteway (864) climb toward 1,000 career points, it could mark the fifth time in school history when Nebraska has a pair of players reach 1,000 points in the same season (1967-68-Stuart Lantz and Tom Baack; 1978-79-Carl McPipe and Brian Banks; 1990-91-Rich King and Clifford Scales; 1998-99; Cookie Belcher and Venson Hamilton). Nebraska's last 1,000-point scorer was Ryan Anderson during the 2009-10 season.

Nebraska has had seven double-figure runs during the season, including a 10-0 spurt in overtime against Loyola Marymount on Dec. 22.

The Huskers are getting to the foul line as well as any team in the Big Ten, ranking fourth in free throw attempts per game at 22.3 per outing. NU trails only Maryland (25.3), Purdue (23.6) and Iowa (22.5) in attempts per game from the foul line.

Nebraska has done a much better job with turnovers in recent games, averaging 10.4 turnovers per game in the last five contests, including three straight games with 10 or fewer turnovers.
Petteway and Shields Carry Husker Attack
NU features two of the Big Ten's most dynamic wing players in juniors Terran Petteway and Shavon Shields. The pair has been a prolific scoring duo during the first half of 2014-15, combining for 36.5 points per game and ranking among the Big Ten's top four scorers entering Sunday's game with Illinois.
Only nine schools have two players combining for at least 35 points per game this season, and Nebraska's duo is eighth nationally and leads all power conference duos. Oklahoma State's tandom of Phil Forte and Le'Bryan Nash is second among power confeence pairs at 35.1 points per game.

In Nebraska's 119-year history, only five duos have combined to average more than 36 points per game for a season and none since the 1983-84 season.
Hanging Their Hat On Defense
One of the keys to Nebraska's success the last two seasons has been an emphasis on improved defense. Last year's midseason turnaround was keyed on the defensive end, as a team that was last in field goal defense entering Big Ten play finished second in the conference in field goal percentage.
This year, Nebraska has been solid defensively while missing its two top interior defenders for long stretches this year. In 2014-15, the Huskers got off to a strong start, holding their first six opponents to 38 percent shooting from the floor, but Creighton and Incarnate Word have combined to shoot 47 percent over a two-game stretch. Nebraska regrouped since the loss to Incarnate Word, holding its last seven opponents to a combined 36.3 percent shooting and just 58.6 points per game. NU is now up 30th nationally in defensive efficiency according to KenPom.com entering its game with Illinois.
Nebraska's field goal defense is on pace to be the lowest by a Husker defense since the 1960-61 season. In fact, NU has finished a season with a field goal defense under 40 percent one other time in the last 50 years (.389 in 2010-11).

Under Miles, NU is 28-9 over the past three seasons when holding opponents to under 40 percent shooting.

Nebraska is 9-2 this season when holding opponents to under a point per possession and 0-4 when an opponent is above the mark.

Nebraska held Loyola Marymount to 42 points on 28 percent shooting in the overtime win on Dec. 23. It was the lowest points and field goal defense under Miles at NU and the best by a Husker defense since 2010-11.

The Huskers held Indiana to a then-season-low 70 points in the loss on Dec. 31, 16 points under the Hoosiers' average.
Petteway Leads Husker Returnees
Junior wing Terran Petteway entered the season as one of the best players in the country and has played at a high level for the Huskers this season. The 6-foot-6 junior has raised his numbers across the board from his sophomore season, as he averages 19.0 points, 5.6 rebounds and 2.7 assists per contest. Is is second in the Big Ten in scoring and ranks among the Big Ten leaders blocked shots (13th) and steals (14th).
Petteway is one of only eight players in the country averaging at least 18 points, 5.5 rebounds and 2.5 assists per game in 2014-15.

Petteway has eight 20-point games in 2014-15, including a season-high 25 points against both Northern Kentucky and at Florida State, and now has 20 career games at NU with 20 or more points following his 20-point effort against Rutgers on Jan. 8.

Petteway has been in double figures in 26 consecutive games dating back to last year and 45 of 47 career games at Nebraska. That streak is the longest streak for a Husker since 1998 NBA first-round pick Tyronn Lue posted 36 consecutive double-figure efforts spanning the 1996-97 and 1997-98 seasons.

He leads the Huskers with two double-doubles (20 points, 12 rebounds vs. Omaha; 22 points, 10 rebounds vs. Ohio) and has four double-doubles in his NU career.

With 864 points over the last two years at Nebraska, his career scoring average of 18.4 points per game is second only to Dave Hoppen (19.5 ppg).

Petteway looks to become the first player since Ohio State's Evan Turner (2009-10) to lead the Big Ten in scoring in consecutive seasons. Over the last 30 years, only three players – Turner, Purdue's Glenn Robinson (1993-94) and Michigan's Glen Rice (1988-89) – have accomplished the feat.

On Nov. 16, he was chosen for the Wooden Award Men's Preseason Top 50. Chosen by a preseason poll of national college basketball experts, the list is comprised of 50 student-athletes who are the early front-runners for the sport's most prestigious honor. Petteway is the first Husker on the list since Aleks Maric in the 2007-08 season. He is also a candidate for the Naismith Trophy and on the Oscar Robertson and Lute Olson Player of the Year watch lists.

Petteway had 18 points along with a career-best eight assists against Tennessee-Martin, which was the most by a Husker since the 2011-12 season.

He is bidding to become the first Husker to earn All-America honors since Carl McPipe during the 1977-78 season.

Last season, Petteway became the first player to earn unanimous first-team all-conference honors since Venson Hamilton in 1999, and also earned first-team all-district honors by the NABC (coaches) and the U.S. Basketball Writers Association (writers). Petteway finished Big Ten play as the conference scoring leader, averaging 18.6 points per game. He became the fifth Husker in the last century to lead a conference in scoring in conference games and first since former Big Eight Player of the Year Andre Smith in 1980-81. He also led the conference at 18.1 points per game in all games and became the first Husker since 1950 (first year the Big Seven Conference kept records) to ever lead the league in scoring for all games.
Shields Keys Husker Attack
While Petteway was one of the best players in the Big Ten last season, Shavon Shields may have been more of the most underrated players in the conference in 2013-14. The 6-foot-7 wing started all 32 games and averaged 12.8 points, 5.8 rebounds and 1.6 assists per game to earn honorable-mention All-Big Ten honors from the coaches and media. As a sophomore, Shields was second on the team in scoring and led Nebraska in rebounding.
This season, Shields has continued his emergence, averaging 17.5 points on 48 percent shooting and 6.8 rebounds per game heading into Sunday's game with Illinois. Shields is fourth in the Big Ten in scoring, sixth in free throw percentage (.856) and ninth in rebounding.
He is one of four players in the top 10 in both scoring and rebounding in the Big Ten.

Shields is one of only 12 players in the country averaging at least 17.5 points and 6.5 rebounds per game following entering this weekend's games.

His 85.6 percent from the line is not only 13 percent better than his sophomore season, but would rank eighth in school history.

Shields already has six 20-point games this season, which already topped his entire career total entering the 2014-15 season, following his 25-point effort at Iowa on Jan. 5.

His 35-point effort against Omaha on Nov. 22 tied for the most in a Big Ten game this year and ties for 10th in school history. In that game, Shields went 12-of-15 from the field, including 4-of-4 from 3-point range.

With his 35-point game against UNO, he became one of only 14 players in school history – including Petteway – with multiple 30-point games in school history. Shields scored 33 points against Illinois on Feb. 14, 2014.

Collected his fourth career double-double against Central Arkansas with 16 points – all in the first half – and 11 rebounds while dishing out four assists. He also nearly had a double-double at Rhode Island with 25 points and nine rebounds.

Scored 18 points on just four field goal attempts, hitting all four shots from the floor while going 10-of-10 from the charity stripe. It was the third time in his career he has gone 10-of-10 or better from the foul line in a game.

Shields also excels off the court, carrying close to a 3.8 GPA in biology and was a first-team Academic All-District selection in 2013-14.
Pitchford Poses Problems for Opponents
Walter Pitchford became one of the focal points to the Huskers' attack in Big Ten play last season. The 6-foot-10, 237-pounder is one of the toughest matchups in college basketball, as he is a skilled shooter who hit 41 percent from 3-point range. Last season, Pitchford averaged 9.3 points and 4.7 rebounds per game while starting 31 games.
An outstanding athlete with a 42-inch vertical leap, Pitchford played some of his best basketball of the season over the Huskers' second-half surge, averaging 11.0 points per game on 53 percent shooting over the last 14 games. Pitchford reached double figures 11 times in that stretch including a career-high 18-point effort along with five rebounds and a pair of steals in a win at No. 9 Michigan State on Feb. 16.
Pitchford, who was averaging just 3.5 points per game on 21 percent shooting in his first four games, has been playing basketball over the last six weeks, averaging 9.3 points and 5.5 rebounds per game over the last 11 contests. The junior set personal bests in both points (19) and 3-pointers (six) against Tennessee-Martin on Nov. 28, and improved his rebounding in Moses Abraham's absence, averaging nearly seven rebounds a game in the seven games Abraham was sidelined. Pitchford played his most complete game of the year against Cincinnati on Dec. 13 with nine points and a season-high 10 rebounds, while playing 48 minutes – the most minutes in a game by a Husker in more than a decade – and followed up with his first double-double of the year with 10 points and 10 boards against Hawaii. He has grabbed at least five rebounds in each of the last seven contests dating back to the win over Cincinnati on Dec. 13.