Husker Nation honors Tom Osborne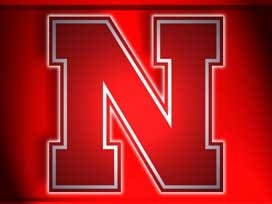 By: Kayla Bremer
kbremer@klkntv.com
Tom Osborne has been a huge part of Nebraska football for nearly five decades and tonight he led the team onto the field one last time.
"Tom Osborne is a big reason why our son came here," Husker fan Terry Pirman said. "He's a real class guy."
Husker nation said goodbye to the seniors and Athletic Director Tom Osborne during the final home game of the season. Emotions were high and fans said thanks to Osborne in a big way…spelling it out across all of east stadium.
His legacy began in 1964 when he started at Nebraska as an offensive assistant.
"My mom has turned me into a huge Husker fan and I never got to experience Tom being a coach, I was too young," UNL Senior Denni Mitchell said.
Memorial Stadium erupted when Osborne led the Huskers onto the field along side Bo Pelini.
"I mean he means so much to the program you know and basically he's the face of the program and for him to walk us out on our last game…it's a blessing," Nebraska Senior Safety P. J. Smith said.
Osborne took over head coaching duties in 1973 and went on to lead the team to three national championships in the 90s. He's been the Athletic Director for the last five years but announced his retirement in September.
All throughout the game, videos were played on the big screen, paying tribute to the coach.
"Great coach, great man and you know just an honorable person and somebody that you would want to have mentoring your son, " Lynette Pirman said.
Corey Comer added, "Having him come back as Athletic Director has meant a lot I think to the program and to get it back on track and I think he's had a good run."
Husker fans also said goodbye to 29 seniors who played their last game at Memorial Stadium against the Gophers. As for Osborne, his last day as Athletic Director will be December 31st.