Husker Offense Looks to Keep Momentum Going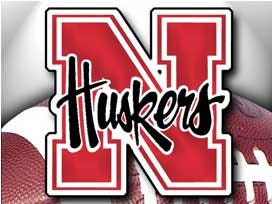 Posted by: Sports
The Nebraska football team practiced for just over two hours on the Ed and Joyanne Gass practice fields on Monday in preparation for Saturday's game against Michigan State. Offensive Coordinator Tim Beck spoke to the media following practice.
"(Michigan State) does a lot of things well," Beck said. "They are a physical football team, they are good up front and they have two of the best cover corners in the league. They are a good football team. They are well coached, physical and they play hard."
Beck added that he was pleased with the way I-back Ameer Abdullah played in Saturday's 23-9 win over Michigan
"I think Ameer can handle a lot," Beck said. "He's proven it to me, and he's been durable for us. He wants the football and he gets stronger as the game goes on. He kept us on the field and made some really good runs. I've been pleased with the way he's been playing. I'm really excited for him and when he gets going, it helps our football team."
Beck also said that when the defense plays well, it helps his offense.
"Our guys are really playing well right now, but I think for the players we don't have to take as many chances with the football (when the defense is playing well)," Beck said. "Our object is still to score, keep the ball and move it down field. We want to do our part for sure."
Beck added that it's important to keep the momentum going in order stay in contention in the Legends Division.
"Obviously we have to keep winning all our games and it starts this week," Beck said. "It's going to be in practice. They are going to draw and line in the sand and say 'here we are,' but we have to answer. We have to be able to come out there and go after them. That's the challenge to us offensively."
Nebraska and Michigan State face off Saturday at 2:30 p.m. in East Lansing, Mich. The game will be televised on ABC with an ESPN2 mirror.