Husker seniors on foundation that's built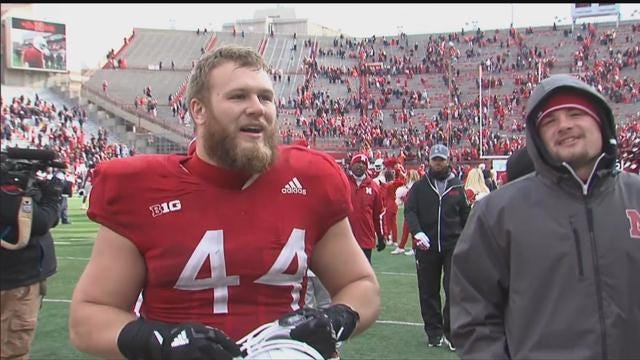 jkoller@klkntv.com
Husker football seniors and coaches weigh in on the foundation for the future that's been built this season. WATCH:
"It has not gone the way we wanted, but I will definitely be watching this team very closely in years to come. I love all these guys. I love the guys that have stuck it out and continued to work hard through a tough season and I can't wait to see them succeed in the future. Obviously, we still have some work to do this season, and I know this thing is going up and I'm going to be so proud of these guys when it's a year or two from now and they are winning a ton of games and having a bunch of success here," Mick Stoltenberg said.
"I think everybody can feel the momentum. listening to Mick talk to the team was inspiring to me. He made it clear where he thought everything was going and how much better it's getting and how much better it's going to get. I said at the beginning of the season we wanted to get better day by day and I think we've done that. Wish it would have led to better results this year but those results are going to come," Scott Frost said. "I think everybody in the building, everybody in this program can see where it's going and that in itself has been a success."
"I do see these guys working hard and developing a love for the whole process. You can say what you want to say about what our class has achieved since we got here, but I really do hope we realize the impact we are leaving on some of these younger guys. That is something I have taken pride in, making sure I am keeping those guys in check, When we are done here it will definitely be fun to look back here and watch these guys win," Stoltenberg said.