Husker Softball Completes Saturday Sweep; Downs Texas Tech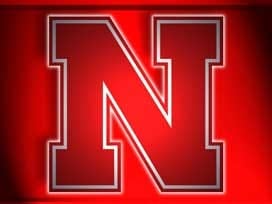 Posted By: Sports
Story Courtesy: Nebraska Athletics
Las Cruces, N.M. – The 18th-ranked Nebraska softball team completed a perfect Saturday at the Hotel Encanto Invitational with an 11-3 six-inning victory over Texas Tech at the NMSU Softball Complex.
The Huskers, who run-ruled Montana 13-4 earlier in the day, improved to 3-1 on the season. Junior right-hander Emily Lockman (1-1) earned her first win of the season in a complete-game effort. The only blemish on Lockman's day was a three-run homer she surrendered in the top of the fourth inning.
Offensively, Nebraska finished with 13 hits, pounding out double-digit hits for the third consecutive games. The Huskers scored in five of their six turns at bat, and NU has now scored at least nine runs in all four games this season, including 11-or-more runs in each of their last three contests.
Junior Kiki Stokes paced the offense with a career day. Stokes finished 4-for-4 and added a walk, a double, three RBIs and three runs scored. Stokes finished with a career high in hits, becoming the first Husker since Tatum Edwards last April to record a four-hit game.
Seniors Kylee Muir and Steph Pasquale and junior Dawna Tyson also produced multi-hit efforts for Nebraska. Muir was 2-for-3 with two RBIs, as she drove in six runs in Nebraska's two games on Saturday. Pasquale and Tyson were each 2-for-4. Junior Alicia Armstrong joined Muir and Pasquale with multiple RBIs, as Armstrong drove in three.
Nebraska scored in the first inning for the third straight game, plating one run in the bottom of the first. Stokes began the frame with a single and stole second. The Huskers had runners at first and third with two outs following a four-pitch walk to sophomore Cassie McClure before Muir hit a grounder down the first base line that hit the bag and caromed into right field for an RBI single. The Huskers had a chance to extend the lead, but left the bases loaded.
In the top of the second, a Husker error and a bunt single gave Texas Tech runners at first and third with no outs. Following a strikeout an infield single loaded the bases with one out before Lockman retired the next two hitters to escape the jam.
The Huskers added to their lead with another run in the bottom of the third. Sophomore MJ Knighten worked a leadoff walk and then advanced to third base when McClure followed with a single. Knighten then scored on a sacrifice fly from Muir that pushed Nebraska's lead to 2-0.
Texas Tech answered in the top of the fourth, using a pair of singles and a three-run homer from Brittany Warnecke to take a 3-2 lead.
In the bottom of the frame, freshman Laura Barrow was hit by the first pitch of the inning before moving to second base on a sacrifice from classmate Gina Metzler. Stokes then singled up the middle for her third hit of the day, and she took second on the play after Barrow drew Texas Tech's attention with a wide turn at third base. With runners at second and third and one out, junior Alicia Armstrong greeted new pitcher Cara Custer with an RBI single to left that tied the game at 3-3. Knighten then gave Nebraska 5-3 lead when she laced a 3-2 pitch to right center for a two-run double.
The Huskers added to their lead with three more runs in the bottom of the fifth. Tyson got the inning started with a one-out single that was followed by a single from Barrow. With two outs and runners on first and second, Stokes ripped a two-run double to right center to stretch the lead to 7-3. A Texas Tech error then allowed Stokes to score and give Nebraska an 8-3 advantage.
Nebraska wrapped up the run-rule win by posting three runs in an inning for the third straight frame in the bottom of the sixth. Muir singled with one out, and her single was followed by singles from Pasquale and Tyson. Barrow then brought home a run with an RBI ground out. Leading 9-3, Metzler walked to load the bases and then Stokes and Armstrong both walked to force in the final two runs.
Mattison Maisel (0-1) took the loss for Texas Tech, allowing four runs (three earned) on five hits in 3.1 innings.
Nebraska wraps up its stay at the Hotel Encanto Invitational on Sunday, when the Huskers face the UTSA Roadrunners at 10:30 a.m. (Central).