Husker Softball Falls in Big Ten Opener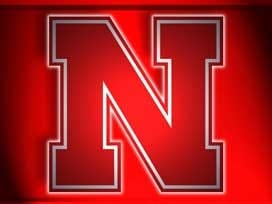 Courtesy: Nebraska Athletics
Lincoln – Senior right-hander Tatum Edwards suffered her first loss in 20 career home starts, as No. 16 Minnesota rallied for a 7-2 victory over the 15th-ranked Nebraska softball team on a windy Friday night at Bowlin Stadium.
Edwards, who entered the night 19-0 in 19 career starts at Bowlin Stadium, allowed a season-high seven runs while falling to 9-6 on the season. Entering the game, Edwards had surrendered only two earned runs in her last 36.0 innings, a streak that covered Nebraska's last 10 games.
Nebraska led 3-2 until Minnesota put up a pair of runs in the fifth, sixth and seventh innings to hand the Huskers a loss in their Big Ten Conference opener. That proved to be more than enough support for Gopher ace Sara Moulton, who won the battle of two of the Big Ten's top pitchers. Moulton, the nation's leader in shutouts, allowed three hits and two runs in 5.2 innings. Sara Groenewegen picked up her second save by tossing 1.1 innings of no-hit relief, striking out four of the five batters she faced.
Minnesota improved to 23-3 on the year and 1-0 in conference play with the win, while Nebraska fell to 19-9 and 0-1 with the loss.
Minnesota jumped out to a 1-0 lead in the top of the first inning. A leadoff walk was followed by a double, before a failed pickoff attempt turned into a run-scoring error. The Gophers still had a runner at third with no outs, but Edwards escaped any further damage with a pair of ground outs and a strikeout.
Nebraska threatened for the first time in the bottom of the third. Junior Kylee Muir was hit by a pitch to begin the inning before freshman MJ Knighten drew a one-out walk. After a passed ball moved the runners to second and third, senior Taylor Edwards was intentionally walked to load the bases. Sophomore Hailey Decker then tied the game with an RBI fielder's choice before Tatum Edwards gave NU a 2-1 lead with an RBI single.
Minnesota regained the lead in the top of the fifth. A leadoff walk was followed by a single and a sacrifice bunt to put Gophers at second and third with one out. Kaitlyn Richardson then delivered a two-run single up the middle to put Minnesota on top 3-2.
The Gophers added to their lead in the top of the sixth. Bree Blanchette led off with a high fly ball to center field, but a strong wind pushed the ball away from Kiki Stokes and fell for a double. Taylor LeMay followed with an RBI single just inside the third-base bag. Then with two outs, Tyler Walker hit another fly ball that got caught in the wind and fell for an RBI double, as the Gophers stretched their lead to 5-2.
Nebraska threatened in the bottom of the sixth. Stokes drew a leadoff walk, marking the fourth time in six innings the Huskers' leadoff hitter reached. She stole second with two outs and then was joined on the base paths by freshman Kat Woolman, who worked a 12-pitch walk to put runners on first and second. Sara Groenewegen then came on in relief of Moulton. A wild pitch moved both runners into scoring position before Groenewegen struck out Knighten to end the inning.
Minnesota continued its late-game offensive surge with two more runs in the top of the seventh with only the aide of a bunt single.
The Huskers had at least one base runner in every inning but were only able to score in the third. Muir and the Edwards twins each had one hit in the loss, while Taylor Edwards finished 1-for-2 with a pair of walks. By reaching base safely in each of her three plate appearances on Friday, Edwards has now reached base safely in 13 of her last 19 plate appearances. She is also one walk away from tying Jennifer Lizama's Nebraska career walk record.
Nebraska and Minnesota continue their three-game series with game two on Saturday at 1 p.m.