Husker Softball Loses Weekend Finale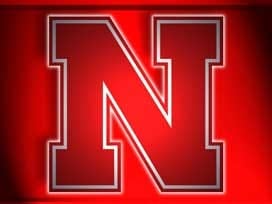 Posted By: Sports
Story Courtesy: Nebraska Athletics
Cathedral City, Calif. – The Nebraska softball team scored first against No. 12 UCLA, but the Bruins answered with five runs to defeat the Huskers, 5-1, in six innings Sunday afternoon. The game was called after six innings due to Nebraska's travel schedule.
Nebraska took a 1-0 lead in the top of the third. Junior Kiki Stokes began the frame with a single, before classmate Alicia Armstrong was hit by a pitch. Both runners moved into scoring position on a wild pitch, before Stokes scored the game's first run on an RBI ground out from junior Dawna Tyson.
But in the bottom of the frame, UCLA stormed back to take a 5-1 lead. The big blows in the inning were a two-run single from Stephany LaRosa and a two-run triple from Kylee Perez.
With time running out, Nebraska got leadoff singles in both the fourth and fifth innings but were unable to manufacture a run.
Junior right-hander Emily Lockman (3-5) took the loss, allowing five runs in 3.0 innings. Freshman right-hander Kaylan Jablonski worked the final 2.0 innings and did not allow a run or a hit. The pitching staff was bolstered by a Husker defense that tied a school record by turning three double plays.
Nebraska (6-9) returns to action next weekend, when the Huskers travel to Tulsa, Okla., for two games on Saturday and two more on Sunday.