Husker Softball Run-Rules SDSU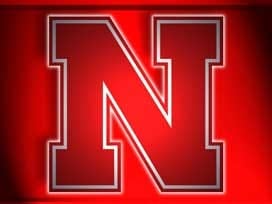 Posted By: Sports
Story Courtesy: Nebraska Athletics
Cathedral City, Calif. – The Nebraska softball team snapped a five-game losing streak in emphatic fashion, scoring in every inning during a 10-0 five-inning victory over San Diego State on Friday at the Mary Nutter Collegiate Classic.
Nebraska produced 10 hits and drew 10 walks in posting its fourth run-rule victory of the season. The Huskers (5-6) saw all nine players in their batting order reach base. Junior Alicia Armstrong went 3-for-3 with a walk, an RBI and three runs scored, while senior Steph Pasquale produced a multi-hit game with a 2-for-4 effort. Sophomore MJ Knighten produced a game-high three RBIs with a three-run triple, while senior Kylee Muir and sophomore Cassie McClure each drove in a pair of runs.
Not to be overshadowed was the performance of junior right-hander Emily Lockman, who became the first pitcher this season to shut out San Diego State. In a complete-game effort, Lockman (2-3) fired a four-hitter with four strikeouts.
Nebraska jumped out to a 5-0 lead in the bottom of the first inning. Seven consecutive hitters reached bases, started by four straight singles from Armstrong, Pasquale, McClure and Muir. McClure's single drove in Armstrong with the game's first run, while Muir's base hit loaded the bases with one out. Knighten, a California native, then cleared the bases with a three-run triple to right field to give the Huskers a 4-0 lead. Freshman Laura Barrow followed with a walk before junior Mattie Fowler capped the five-run inning with an RBI single, Nebraska's sixth hit of the frame.
The Huskers added three more runs in the bottom of the second. Junior Kiki Stokes began the frame with a walk before Armstrong singled. A Pasquale singled loaded the bases before McClure and Muir drew back-to-back walks to give Nebraska a 7-0 advantage. With the bases loaded and one out, Barrow delivered an RBI single to stretch the lead to 8-0.
Nebraska had a chance to add more with the bases still loaded, but the Huskers grounded into an inning-ending double play for the second straight inning.
San Diego State stranded two in the top of the third before the Huskers plated a run in the bottom of the inning without recording a hit. Nebraska drew four walks in the inning, including Muir's second bases-loaded walk of the game that made the score 9-0.
Nebraska added another run in the bottom of the fourth. Barrow drew a leadoff walk and came around to score on a two-out, RBI single from Armstrong.
Lockman then worked around a one-out single to wrap up her first shutout of the season.
Eric Romero (6-5), the reigning Mountain West Pitcher of the Week, took the loss, allowing eight runs on eight hits in 1.0-plus innings for San Diego State (7-5).
The Huskers return to action on Saturday with a pair of games against top-15 opponents from the SEC. Nebraska takes on No. 14 LSU at Noon (Central) before racing No. 10 Tennessee at 2:30 p.m. (Central).