Husker softball team heads to Arizona this weekend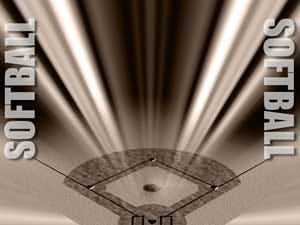 Posted By: Sports
The Nebraska softball team heads to Tucson, Ariz., this weekend seeking to continue its strong start to the 2013 season. After finishing 5-0 at the Hotel Encanto Invitational in Las Cruces, N.M., last weekend, the Huskers will face five teams in three days this weekend at Hillenbrand Stadium on the campus of the University of Arizona.
NU opens play with a pair of games on Friday. The Huskers face Southern Utah at 10 a.m. (Central) before meeting host Arizona, ranked 16th in this week's NFCA top-25 poll, at 5 p.m. On Saturday, Nebraska faces Utah State at 10 a.m. and Drake at 2 p.m. The Huskers close the weekend by hosting Big Ten foe Purdue in a non-conference game at Noon on Sunday.
Fans can listen to every game this weekend and all season long on Huskers.com, courtesy of the IMG Husker Sports Network. Nate Rohr will call all of the action for Huskers.com and a mobile audio stream is also available with a subscription to the Official Nebraska Huskers app, presented by Lowe's.
Nebraska kicked off its 2013 season with five straight wins last weekend. The 5-0 start marked NU's best start since also beginning the 2009 season 5-0. The Huskers will aim for their first 6-0 start since 2003 against Southern Utah on Friday. The best start in school history is within reach this weekend, as both the 1995 and 2003 Huskers opened with eight straight wins before suffering their first loss.
While extending the season-opening win streak will be no easy task, the performance of the Husker offense in Las Cruces gives Nebraska a chance at doing just that. NU scored 47 runs in five games last week, while batting .397 as a team with 16 doubles and nine home runs. The Huskers rank first in the Big Ten Conference in most offensive statistics, including a .068 higher batting average than the next-highest average, a .222 higher slugging percentage, a .105 better on-base percentage, nine more doubles, three more home runs, nine more runs scored and 11 more RBIs.
Individually, juniors Taylor Edwards and Kylee Muir, sophomore Jordan Bettiol and freshman Alicia Armstrong are all batting .500 or better. Edwards leads Nebraska with 15 RBIs in only five games while her and her twin sister Tatum have each homered three times.
In the circle, Tatum Edwards is 4-0 on the season, as she won all three of her starts last weekend and picked up a fourth victory with a relief effort. Edwards posted a 1.94 ERA last weekend, while freshman Emily Lockman went 1-0 with a 1.75 ERA in two starts and 12.0 total innings.
Scouting the Southern Utah Thunderbirds (1-4)
Southern Utah opened its season with a 1-4 showing at the Red Desert Classic last weekend. The Thunderbirds lost their first four games, before defeating Utah State 4-1 on the final day of the tournament. Three of SUU's four losses were by three runs or fewer.
Southern Utah scored just 2.6 runs per game last weekend, while allowing 6.2. SUU allowed 18 runs to No. 5 Tennessee in the season opener, but gave up only 13 runs over its next four games.
Offensively, SUU batted .231 as a team last weekend but showed some power, slugging 10 doubles and three home runs. Kelsey Bryant enjoyed an outstanding opening weekend, going 10-for-18 to post a .556 batting average. She added two doubles and one home run to slug at an .833 clip, while producing a team-best four RBIs and three runs scored. Kelli Hales went 2-for-5 and drew a pair of walks to post a team-best .571 on-base percentage. Mikkel Griffin was the only other Thunderbird to hit .300 last weekend, as she batted .333 with two steals.
In the circle, Ariel Zimmerman started three games, posting an 0-3 record with a 10.20 ERA in 15.0 innings, numbers that were inflated after giving up nine runs in 2.1 innings against Tennessee. Danielle Axe posted a 1-1 record with a 3.00 ERA in 15.0 innings. Ashley Ostler (0-0, 40.50 ERA in 1.1 IP) rounds out the SUU staff.
Nebraska is 5-0 against Southern Utah, dating back to the first meeting in 1995. The Huskers have outscored the Thunderbirds 37-7 all-time, including a 7-2 and 5-0 doubleheader sweep when the teams last met in 2008.
Scouting the Arizona Wildcats (3-2)
The Huskers will be Arizona's 2013 home-opening opponent after the 16th-ranked Wildcats went 3-2 at the Kajikawa Classic in Tempe, Ariz., last weekend. Arizona is a perfect 20-0 in home openers since Hillenbrand Stadium opened in 1993, outscoring its opponents 200-11 in those 20 openers. The Wildcats have not lost a home opener overall since a 5-3 loss to Oregon in 1989. After a season-opening loss to Bradley, Arizona won three straight games, including a victory over Northwestern. But the streak was snapped in a 14-3 loss to No. 5 Florida in the Wildcats' last game.
Arizona batted .266 as a team last week, slugging four home runs to average 4.2 runs per game. Freshman Laura Young began her career in strong fashion, batting .400 (6-for-15) at the Kajikawa Classic. Slugger Brigette Del Point opened her senior season with a pair of home runs and seven RBIs, while batting .375. Chelsea Suitos (.357) and Alex Lavine (.357) each hit better than .300 last weekend, and Suitos stole four bases.
In the circle, injuries have depleted the Arizona staff. Two-time All-American Kenzie Fowler, the older sister of Husker sophomore Mattie Fowler, is unavailable this month and talented freshman Nancy Bowlin was also unavailable last weekend. Shelby Babcock has started three games in 2013, posting a 2-2 record with a 3.44 ERA. Transfer Estela Pinon had mixed results in her debut tournament. She posted a 4.02 ERA and allowed five home runs in only 15.2 innings, but Pinon also struck out 19 and limited opponents to a .161 batting average.
Arizona leads the all-time series, 13-3, but the Huskers snapped an 11-game losing streak to the Wildcats last season in the largest comeback in NU history. The Huskers overcame an early 6-0 deficit, then needed a second comeback after Arizona scored four times in the top of the seventh inning to take a 10-9 lead. NU is 0-5 all-time in Tucson vs. Arizona, where the Huskers have scored only one run while being outscored 27-1. Each of the last four meetings at Hillenbrand Stadium have come in NCAA Tournament play, with Arizona earning a berth to both the 1997 and 2000 Women's College World series by beating the Huskers in the NCAA Regional final.
Scouting the Utah State Aggies (0-5)
Utah State is looking for its first win this weekend, after the Aggies lost all five games at the Red Desert Classic last weekend. Despite an 0-5 record, Utah State was competitive, as four of its five losses were by three runs or fewer, including a pair of one-run defeats.
The Aggies struggled to score last weekend, recording only 17 hits in five games. Utah State posted a .145 batting average and had more than twice as many strikeouts (24) as walks (11), while averaging only 1.6 runs per game. Kassandra Uchida accounted for five of Utah State's 17 hits, batting .500 on the opening weekend, while reaching base at a .643 clip. Rachael Hunsaker hit .333 with one of the Aggies' three doubles, while Nicole Arata batted .250 and drove in two runs. Seven Aggies went hitless last weekend, including four who had at least six at bats.
Utah State fared better in the circle last weekend. The Aggies allowed 5.2 runs per game, but if you take away a 10-run output by No. 4 Tennessee, Utah State surrendered only 16 runs over its other four games. Opponents hit .305 against the Aggie staff, which posted a 4.97 ERA. Noelle Johnson threw a team-high 13.0 innings, posting an 0-2 record with a 3.23 ERA. Mandy Harmon started a team-high three games and was 0-3 with an 8.13 ERA in 10.1 innings. Shelbi Tyteca (0-0, 3.65 ERA in 7.2 IP) rounds out the Aggie staff.
Nebraska is 7-3 all-time against Utah State, and the Huskers have won six straight in the series, including five shutouts. The teams last met in 2006, with Nebraska earning a 7-2 victory.
Scouting the Drake Bulldogs (4-1)
Drake will head outside for the first time in 2013 this weekend, after opening the year with a 4-1 record inside the UNI Dome in Cedar Falls, Iowa, last weekend. Drake's lone loss came to defending national champion Alabama.
Drake boasts good defense, solid pitching and timely offense. The Bulldogs have committed only four errors this season, while the pitching staff boasts a 1.89 ERA, and limits opponents to 2.4 runs per game. Offensively, Drake is batting .255 as a team, but .268 with runners on base and .327 with two outs.
Laura Brewer earned four starts the opening weekend, going 5-for-9 (.556) with a double and a team-high five RBIs. Amy Pierce hit .389, while Hayley Nybo batted .278 and produced a team-high two doubles. Rebekah Schmidt (.400) and Liz Buck (.375) each hit better than .300 in fewer than 10 at bats last weekend.
In the circle, Drake utilized a two-pitcher staff last weekend as Jordan Gronewold and Rebekah Schmidt each appeared in all five games. Gronewold earned four starts and posted a 3-0 record with a 1.88 ERA and 23 strikeouts in 22.1 innings. Schmidt was 1-1 with a 1.91 ERA in 14.2 innings.
Nebraska leads the all-time series with Drake, 32-7. The Huskers have won 13 of the last 14 meetings, but the teams have not met since splitting a doubleheader at Bowlin Stadium in 2010. Nebraska and Drake have not met at a neutral site since a 1-0 Husker win in 2001. Head Coach Rhonda Revelle is 20-4 against Drake in her career.
Scouting the Purdue Boilermakers (2-3)
Purdue, which posted the Big Ten's best batting average last season, debuted a strong pitching staff last weekend while posting a 2-3 record against a tough schedule at the LSU Tiger Classic.
The Boilermakers averaged just 2.2 runs per game against some of the nation's top pitchers, but Purdue allowed only 1.4 runs per game, posting a 1.18 ERA and a .203 opponent batting average.
Offensively, Purdue hit .231 last weekend. Ashley Burkhardt went 6-for-15 (.400) with a double and three RBIs, while Andie Varsho hit .389 with two doubles. Danielle Fletcher (.250) and Erika Petruzzi (.214) were the only other Boilermakers to hit above .200 last weekend, while Petruzzi stole three bases.
In the circle, Lexy Moore started two games and posted a 1-1 record with a 0.48 ERA in a team-high 14.2 innings. Petruzzi was also 1-1 with a 0.78 ERA in 9.0 innings, while Lilly Fecho was 0-1 with a 2.80 ERA in 10.0 innings. Alex Whittemore (0-0, 0.00 ERA in 2.0 IP) rounds out a Purdue staff that tossed two shutouts while recording only 14 strikeouts in 35.2 innings.
Purdue is 2-0 all-time against Nebraska. Despite both programs being members of the Big Ten Conference, the teams have not met since 1999, a 6-2 Boilermaker victory. The teams will face each other in conference play for the first time in a three-game series April 19-21 at Purdue.
Quick Hitters
The information below provides a quick glimpse of a few statistics and brief notes as the Huskers take a 5-0 record to Tucson, Ariz., for five games in three days at the Hillenbrand Invitational.
The Huskers are 156-86 (.645) all-time in the month of February.
Nebraska has posted a winning month of February in 10 of the last 11 seasons, including a 9-7 mark in 2012.
Under Revelle, Nebraska is 147-69 (.681) in February.
Nebraska is 3-18 all-time on the road against current members of the Pac-12 Conference, and the Huskers are 2-17 all-time in road games against teams that were in the Pac-12 Conference at the time of the game.
NU is 1-10 in road games against Pac-12 Conference teams under Coach Revelle.
The Huskers have lost nine straight road games against teams from the Pac-12 Conference. The last time a Nebraska team defeated a Pac-12 opponent on its home field was a 2-1 win in game two of a doubleheader at California on March 21, 1993, seven games into Revelle's first season.
After one full weekend of play, Nebraska owns a 1.81 ERA. The lowest ERA the Huskers posted at the conclusion of any game in 2012 was 2.79 on April 29.
When Nebraska faces No. 16 Arizona on Friday, it will mark the first ranked opponent NU has faced in 40 games.
NU's roster features seven freshmen, tying for the most freshmen in Coach Revelle's 21 seasons (also 2008).
Five freshmen started the season opener, the most in Coach Revelle's tenure and believed to be the most ever.
NU has homered in each of its five games this season, its longest stretch to begin a season since 2006 (7 games).
Junior Tatum Edwards owns 98 career hits entering this weekend.
Tatum Edwards is also two home runs shy of cracking Nebraska's all-time top 10.
Junior Taylor Edwards needs three walks this weekend to move into the Nebraska all-time top five. She is 12 walks shy of passing Jennifer Lizama (92) for the most walks through a player's first three seasons in school history.
Taylor Edwards is also 15 RBIs from entering Nebraska's all-time top five.
Senior Gabby Banda is one hit-by-pitch from entering Nebraska's all-time top 10.
Banda also enters this weekend with 94 career runs scored.
Banda is also four doubles shy of cracking Nebraska's all-time top 10.
Banda has made 140 consecutive starts for the Huskers.
Senior Brooke Thomason enters this weekend with 95 career runs scored.
Thomason is also seven RBIs from entering Nebraska's all-time top five.
Thomason is also one double from cracking Nebraska's all-time top 10.
Thomason is also one extra-base hit shy of entering Nebraska's all-time top 10.
Thomason is three home runs away from becoming the fourth Husker ever with 30 doubles and 30 home runs.
Tatum and Taylor Edwards, along with Brooke Thomason, each homered against Illinois-Chicago last Saturday. That marked the third time all three players had homered in the same time, while also marking the eighth time that the Edwards twins had homered in the same game.
Taylor Edwards Sets School Records
Junior Taylor Edwards put together one of the most impressive individual performances in school history during a 13-4, five-inning victory over Illinois-Chicago on Feb. 9. Edwards had two grand slams and eight RBIs in the win, with both of her grand slams coming with two outs and on a 1-2 pitch. Her eight RBIs were a new school record, and her two grand slams were a first in school history and also tied school records for most grand slams in a season and in a career. Edwards is just the fourth player in NCAA history to hit two grand slams in the same game and the first since Holly Krzan of UAB did it against Nicholls State on Feb. 17, 2007.
Taylor Edwards Named Big Ten Player of the Week
Junior catcher Taylor Edwards was named the first Big Ten Player of the Week for the 2013 season on Monday, following an outstanding season-opening performance at the Hotel Encanto Invitational last weekend.
Edwards' bat helped the Huskers to a 5-0 start to the season, tying the program's best start since 2003. Edwards went 10-for-18 on the weekend, posting a .556 batting average to go along with a .636 on-base percentage and 1.167 slugging percentage. She also homered three times, doubled twice and drove in 15 runs. Edwards led all Big Ten players in hits, RBIs and home runs, while ranking second in slugging percentage, third in average and on-base percentage, fourth in runs scored and fifth in doubles and walks (4).
Her top performance of the weekend was a record-breaking effort against Illinois-Chicago on Saturday. In that game, Edwards hit a pair of grand slams to become the first Husker to hit two grand slams in one game. She finished with eight RBIs in Nebraska's 13-4 victory, setting a school record for most RBIs in a game. Edwards enjoyed another big game in the tournament finale against New Mexico, finishing 3-for-3 with a double, a home run and five RBIs. Overall, Edwards recorded four multi-hit performances in five games, while producing three multi-RBI games. Her three home runs and 15 RBIs moved her into Nebraska's all-time top 10 in both categories.
Decker Homers in First Career At Bat
Freshman Hailey Decker hit a game-tying two-run homer in the top of the second inning of NU's season opener against Illinois-Chicago. Decker became the third known player to homer in her first career at bat, joining junior Tatum Edwards (2011) and former Husker catcher Amber Burgess (2000). Decker finished 2-for-4 in her Husker debut with the home run, three RBIs and two runs scored. Overall, Decker went 5-for-8 with two doubles, a homer, three runs scored and four RBIs on opening day, which included a 3-for-4 performance against New Mexico State.
Muir Makes Most of Playing Time
After waiting patiently for playing time the past two seasons, junior Kylee Muir finally had a chance to show what she could do last weekend at the season-opening Hotel Encanto Invitational in Las Cruces, N.M. While backing up an all-conference performer at both of her positions (first base and designated player), Muir earned only 15 at bats the past two seasons, recording two singles, two RBIs and a walk. She easily surpassed those totals in just 11 at bats last weekend, producing seven hits, three doubles, one home run and two walks, while scoring the first three runs of her career and being hit by the first pitch of her career. Muir posted a .636 batting average, a 1.182 slugging percentage and a .714 on-base percentage while starting four games last weekend.
Muir reached base safely in each of her first seven plate appearances, including four hits. She began the year with a 2-for-2 performance that included two doubles, two RBIs, two runs scored and two walks against Illinois-Chicago in the season opener. The next day, Muir again went 2-for-2 with a double and a hit-by-pitch against the Flames. On Sunday, Muir was 2-for-4 with a homer, two RBIs and a run scored against UIC. Both of her hits were timely, as her sixth-inning solo home run tied the game and forced extra innings, while her RBI single tied the game in the bottom of the eighth inning and set the stage for sophomore Jordan Bettiol's game-winning double. Muir concluded her tournament with a 1-for-3 effort against New Mexico.
Tatum Edwards Showcases Power
With an increased pitching role and Nebraska's need to settle a few position battles, junior Tatum Edwards was in the batting order only three times in five games last week. Edwards, who only hit in the three games she also started in the circle, needed only those three games to showcase her power. Edwards homered three times in her first six at bats of the season, including notching her fourth career multi-homer game with a pair of solo home runs in her season debut at New Mexico State on Friday. Edwards then went 1-for-2 with another solo home run the next day, before adding a double in her final game against New Mexico. Overall, Edwards produced four extra-base hits in only nine at bats last weekend, posting a 1.556 slugging percentage.
Young Husker Pitching Staff Performs Well
While the offense stole the headlines with an explosive opening weekend, Nebraska's relatively inexperienced pitching staff also performed well. All three Husker pitchers saw action, including both of Nebraska's freshmen. Overall, the staff allowed 13 runs in five games and posted a 1.81 ERA while recording one shutout and limiting opposing hitters to a .233 average. The staff also gave up only two home runs and just seven extra-base hits in 116 at bats.
Nebraska boasted a 1.17 ERA after game one and a 1.08 ERA after two games, before finishing the weekend with a 1.81 ERA. Last season, the Huskers' ERA after the opening weekend was 4.43, and Nebraska never owned a season ERA under 2.79 at any point during the year.
Individually, junior right-hander Tatum Edwards started three games and posted a 4-0 record with a 1.94 ERA in 18.0 innings. She struck out 12 and walked seven, and seven of the 15 hits she allowed were infield singles. Freshman right-hander Emily Lockman started Nebraska's other two games, posting a 1-0 record with a 1.75 ERA in 12.0 innings. Freshman right-hander Danica Bishop closed out the Huskers' lone shutout of the weekend, pitching a 1-2-3 fifth inning with one strikeout in NU's run-rule victory over New Mexico on Sunday.
Tatum Edwards Hits Well When Pitching
Tatum Edwards has proven to be a dangerous hitter, as her ability with the bat has been the primary reason she has earned all-conference honors in each of her first two seasons. As Edwards moves into the added role of being Nebraska's ace this season, one might wonder if her offensive number may suffer as she pitches more innings. But that hasn't been the case for the junior thus far in her career. In fact, Edwards has put up better numbers when she's pitching than when she's the designated player or starts in the field.
Husker Offense Fared Well in Opening Weekend
Nebraska's offense was impressive in the opening weekend, posting a .397 team batting average, a .705 slugging percentage and a .491 on-base percentage. The Huskers averaged 9.4 runs per game and produced 26 extra-base hits, an average of 5.2 per game. After the opening weekend, Nebraska leads all Big Ten Conference teams in most offensive categories.
Nebraska scored 14 runs in its season-opening, run-rule victory over Illinois-Chicago. The 14 runs tied for the most runs a Husker team has ever scored in a season opener, matching the 14 runs Nebraska put up against Creighton in the 1993 season opener, which also marked Rhonda Revelle's first game at NU.
Nebraska scored 47 runs in five games last weekend. The 47 runs mark the most runs scored over the first five games in school history, surpassing the 1978 squad which totaled 42 runs in its first five games. The 2013 and 1978 Huskers are the only teams in school history to score 40 runs over their first five games.
The Huskers produced 31 hits in only 13 turns at bat on the opening day of the season. Nebraska totaled 16 hits in the season opener against Illinois-Chicago before producing 15 hits against New Mexico State. That marked only the third time in Coach Revelle's 21 seasons that a Husker team had totaled back-to-back 15-hit games (also 2005 and 2011).
Nebraska has homered in each of its first five games this season. That streak is the second-longest to begin a season in school history and the longest since the 2006 Huskers homered in their first seven games.
Freshman Kiki Stokes tripled in the second game of the season, marking the first time a Husker had tripled in either the first or second game of the season since 2006. In fact, over the last five seasons (2008-12) it has taken Nebraska an average of 18 games to record its first triple.
Junior Taylor Edwards set Nebraska records with two grand slams and eight RBIs in the Huskers' 13-4 run-rule victory over Illinois-Chicago on Saturday. Edwards is just the fourth player in NCAA history to hit two grand slams in the same game.
Junior Tatum Edwards produced her fourth career multi-homer game when she homered twice in her season debut against New Mexico State on Friday.
The Edwards twins and senior Brooke Thomason combined for four home runs in Saturday's win over Illinois-Chicago, while each member of that trio homered in the same game for the third time in their careers.
Freshmen Impressive in Opening Weekend
All seven members of Nebraska's freshman class – the largest freshman class in Rhonda Revelle's 21 seasons – earned playing time last weekend and the group performed very well. Five Husker freshmen started the season opener, including right-hander Emily Lockman, who earned a compete-game victory in the circle. Right-hander Danica Bishop also saw action in the circle, tossing 1.0 perfect inning with one strikeout.
Offensively, Alicia Armstrong batted .500 (6-for-18) with a pair of doubles, while Dawna Tyson went 3-for-7 (.429) with one RBI. Kiki Stokes hit .375 (6-for-16) and scored nine runs, while Hailey Decker hit .313 (5-for-16) with two doubles, a homer and four RBIs.