Husker Tracksters on Team USA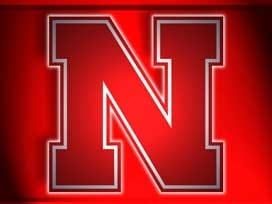 Nebraska track and field All-Americans Paul Hamilton and Chris Phipps were recently selected to compete for Team USA at the 2010 NACAC Under-23 Track and Field Championships in Miramar, Fla. The meet consists of teams from 32 IAAF member nations in North America, Central America and the Caribbean Athletic Association.
Hamilton enters the meet fresh off the most successful season of his collegiate career, as he set high jump personal bests of 7-5 indoors and 7-3 3/4 outdoors. Now a three-time Big 12 champion, the junior swept the conference high jump titles, becoming the first Husker to do so on the men's side since Shane Lavy in 1997. The Sidney, Neb., native also earned his first career All-America honors with a pair of third-place finishes at the indoor and outdoor NCAA Championships.
For Phipps, the sophomore from Patterson, N.J., continues to develop into one of the top horizontal jumpers in the country. After capturing All-America honors as a freshman in the long jump at the 2009 NCAA Indoor Championships, Phipps added another honor in the long jump at the 2010 NCAA Outdoor Championships. A four-time All-Big 12 performer, Phipps cleared eight meters for the first time in his career at the NCAA West Regional with a personal-best leap of 26-3 1/2 to take over the No. 4 spot on Nebraska's all-time outdoor performance list. Phipps also ranks sixth on the all-time outdoor triple jump chart with a third-place leap of 52-6 at the 2010 Big 12 Outdoor Championships.
The NACAC Athletic Association's U23 Championships are held every two years in one of the 32 member nations. The 2008 NACAC Under-23 Track and Field Championships were held in Toluca, Mexico, where Team USA dominated with 62 medals: 28 gold, 26 silver and 8 bronze.