Husker Volleyball opens season Friday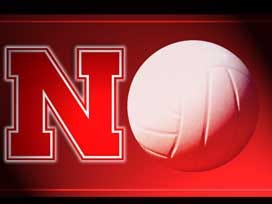 No. 5 Nebraska vs. New Mexico State • Friday, Aug. 26 • Johnson Center • 6 p.m. CT
Radio: Husker Sports Network, including B107.3 FM in Lincoln and KTWI 93.3 FM in Omaha, and on Huskers.com
Live Stats: Huskers.com & GoLobos.com
No. 5 Nebraska vs. New Mexico • Saturday, Aug. 27 • Johnson Center • 8:30 p.m. CT
Radio: Husker Sports Network, including B107.3 FM in Lincoln and KTWI 93.3 FM in Omaha, and on Huskers.com
Live Stats: Huskers.com & GoLobos.com
The Nebraska volleyball team begins the 2011 season this weekend in Albuquerque, N.M., where the Huskers will play in the MCM Elegante Lobo Classic. The Huskers will be joined in the three-team field by New Mexico and New Mexico State.
The weekend's action kicks off on Friday as the Huskers take on New Mexico State at 6 p.m. CT. On Saturday, Nebraska and New Mexico will meet at 8:30 p.m.
The Huskers hold a 2-0 record over New Mexico State dating back to 1988. The last time the Huskers faced the Aggies was on Sept. 8, 2007 at the Ameritas Players Challenge in Lincoln. Nebraska swept New Mexico State in three sets.
Nebraska and New Mexico met for the first time in 1991, when the Huskers lost in three sets to the Lobos. The two teams have met a total of five times, with Nebraska leading the series at 3-2. The Huskers most recently faced the Lobos on Sept. 13, 2008 at the Ameritas Players Challenge. Nebraska swept New Mexico in three sets.
Fans can listen to all of the action with John Baylor and Lindsay Peterson on the 25-station Husker Sports Network, including B107.3 FM in Lincoln and Twister 93.3 FM in Omaha. Fans outside the state will also be able to catch the live audio feed for free on Huskers.com.
Live stats for all matches will be available at GoLobos.com and the link can also be found on Huskers.com.
Noting the New Mexico State Aggies
• New Mexico State is coming off an 18-13 record in 2010.
• The Aggies return eight letterwinners from a year ago, including four starters. Senior setter Jennah DeVries, a two-time AVCA All-America selection, returns for the Aggies after charting 11.06 assists per set. She became only the second New Mexico State volleyball player to earn multiple All-American honors.
• Senior middle blocker Kelsey Brennan returns for New Mexico State as a First-Team All-WAC selection for the second consecutive year. She played in 104 sets and led was seventh in the WAC with a .300 hitting percentage.
• New Mexico State out hit their opponents last year, .227-.193 and finished second in the WAC in kills with 13.60 per set and second in assists with 12.81 per set.
Noting the New Mexico Lobos
• New Mexico is coming off a 20-10 record in 2010.
• The Lobos return nine letterwinners, including four staters from the 2010 squad.
• Senior outside hitter Kelly Williamson leads the Lobos after being relied upon as a starter for the Lobos in her junior campaign. She recorded career highs in kills (20) and points (20.5) in a 3-2 win over New Mexico State in 2010.
• Senior middle blocker Ashley Rhodes will also be looked to by her Lobo teammates in 2011. She stood out for the Lobos defensively in her junior campaign, leading the team in total block with 115. She also finished the 2010 season fourth on the team in total kills (256) and points (328.5).
Noting the Nebraska Cornhuskers
• The Huskers return two AVCA All-Americans in 2011, Brooke Delano and Hannah Werth.
• Nebraska begins the 2010 season as the second-winningest program in Division I history. The Huskers' 1,113 wins trail only UCLA (1,128) on the all-time list.
• Nebraska has nine players on its 2011 roster who were Volleyball Magazine Fab 50 selections, representing the top-50 players in that year's recruiting class. Five of the Huskers' last seven recruiting classes have ranked in the top five nationally, including the 2009 class that was ranked second by Prepvolleyball.com.
Volleyball Magazine Fab 50 Members
Year Players
2008 Allison McNeal
2009 Gina Mancuso, Hannah Werth, Hayley Thramer, Lauren Cook
2010 Morgan Broekhuis
2011 Lara Dykstra, Taylor Simpson
• Nebraska will carry a streak of 149 consecutive sellouts at the NU Coliseum into the 2011 season, the longest sellout streak across all NCAA women's athletics. The Huskers averaged 4,632 fans per home contest last season.
• Nebraska continued its string of All-America success in 2010, as Brooke Delano, Lindsey Licht and Hannah Werth were named AVCA All-Americans. The trio upped Nebraska's NCAA-leading totals to 34 players and 70 certificates. Nebraska has had at least one All-American every season since 1983, a total of 29 straight seasons, including 35 All-America awards in Cook's 11 years at Nebraska.
AVCA All-America Certificates
No. School Awards
1. Nebraska 70
2. Stanford 65
3. Penn State 51
4. Hawaii 50
5. UCLA 41
• Head Coach John Cook returns a loaded and youthful team in 2011 that lost only two starters from 2010 and returns nine letterwinners. His team finished 29-3 last season, while Cook has won over 92 percent (336-29) of his matches in 11 seasons as the Huskers' leader.
• The Huskers were picked to finish in a tie for second in the Big Ten preseason coaches' poll. The Huskers also had three players picked to the preseason All-Big Ten list. Unanimous selection senior Brooke Delano was joined by juniors Lauren Cook and Hannah Werth.
• Hannah Werth is coming off a sophomore season that saw her earn Big 12 Defensive Player of the Year AVCA All-America honors.
• Lauren Cook was named the 2010 Big 12 Newcomer of the Year after transferring from UCLA.
Relying on Werth
Junior Hannah Werth will be looked to by the Husker defense in her third year. The 2010 Big 12 Defensive Player of the Year, Werth was one of four sophomores nationally to be named an AVCA All-American in 2010 with her second-team selection. She notched a team-high 10 double-doubles in 2010 after totaling 13 double-doubles in 2009.
Setter-U
After running a 6-2 system last season with Lauren Cook and two-time AVCA All-American Sydney Anderson, Cook will pilot the Husker offense in 2010 as the team's starting setter. Named the 2010 Big 12 Newcomer of th Year after transferring from UCLA, Cook helped the Huskers hit .300 or better in 14 matches, including two matches over .400.
Huskers Find Even More Talent for 2010
Head Coach John Cook brings back a team in 2011 that includes five talented additions. NU welcomes in true freshmen Lara Dykstra, Cecilia Hall, Alicia Ostrander, Taylor Simpson and Shelby Winkelmann.
2011 Red/White Scrimmage Recap
Nearly 2,369 fans packed the NU Coliseum on Saturday, Aug. 20 to watch the No. 5 Nebraska volleyball team's annual Red-White Scrimmage, as the Red squad took three-of-four sets (25-21, 23-25, 25-15, 25-12). After practicing in an empty gym for the nearly two weeks, the Huskers were able to get out and performer in a regular-season type of atmosphere.
Individually, Hannah Werth led both teams with 16 kills on the night, followed by Morgan Broekhuis with 14. Lara Dykstra boasted 20 digs, with Shelby Winkelmann notching 16 of her own. Brigette Root and Lauren Cook combined for 78 assists on the night.
Huskers Ranked Fifth Nationally
The Nebraska volleyball team will enter the 2011 season ranked fifth in the AVCA Coaches Poll, which was released Monday, Aug. 15. The Huskers (1,221 points) were one of three Big Ten teams to earn a spot in the Top 10, joining No. 1 Penn State and No. 8 Illinois.
AVCA Preseason Top-Five Teams
No. School ' 10 Record '10 Ranking
1. Penn State (54) 32-5 1
2. Southern California (5) 29-5 3
3. California (1) 30-4 2
4. Texas 27-6 4
5. Nebraska 29-3 7
NU Picked Big Ten Preseason Tie for Second
The Nebraska volleyball team was selected to finish in a tie for second with Illinois in its first season as a member of the Big Ten Conference by the league's coaches. Eight-time defending champion Penn State has been selected as the conference favorite for the seventh straight season, while Purdue, Minnesota and Michigan State round out the rest of the top five.
Big Ten Preseason Poll
No. School
1. Penn State
2. Illinois
Nebraska
3. Purdue
4. Minnesota
5. Michigan State