Husker volleyball reacts to Rutgers win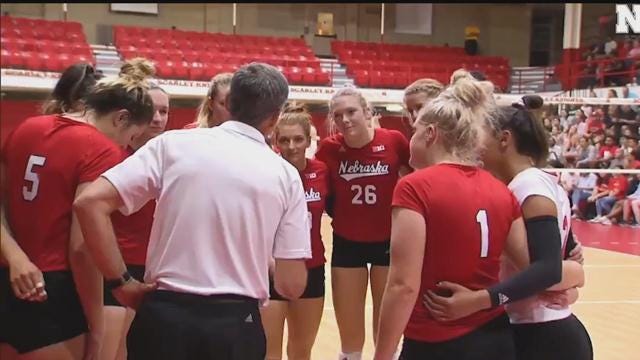 John Cook called the trip to Rutgers the most difficult in the Big Ten Conference on Thursday. However, the Huskers overcame tumultuous travel and a 94-degree gym to move to 3-0 in the Big Ten.
"We're earning some resiliency I can tell you that," Cook said.
Nebraska hosts. No. 13 Wisconsin Saturday at 7:00 p.m.